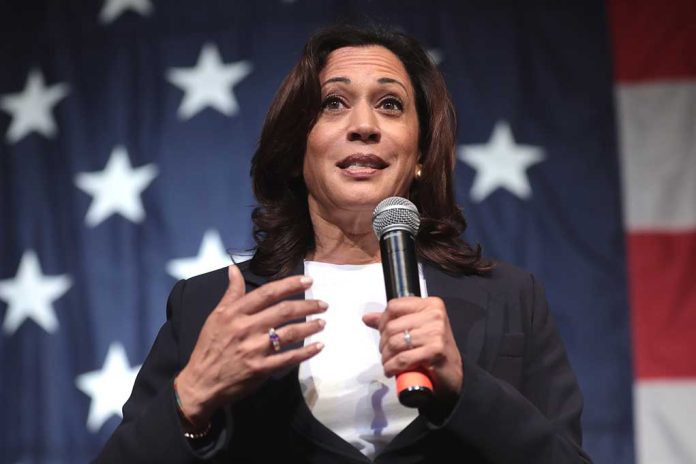 Kamala Harris SENT AWAY – Look Where They're Putting Her Now
(ConservativeInsider.org) – Vice President Kamala Harris has had difficulty gaining public approval during her first year and a half in office. But, she is now hoping to rally some international trust as she heads to the United Arab Emirates (UAE) to pay respects to the nation's ruler after he passed.
On Saturday, May 14, Harris' Press Secretary Kirsten Allen announced that the VP would travel to Abu Dhabi to "offer condolences" on behalf of the United States government. His Highness and President of the State Sheikh Khalifa bin Zayed Al Nahyan passed away on Friday, May 13, leaving His Highness Sheikh Mohammed bin Zayed Al Nahyan, President of the UAE, to take his place.
VP Kamala Harris, high-powered U.S. delegation visits UAE to honor late leader Sheikh Khalifa https://t.co/VEHJxZjnDG

— UPI.com (@UPI) May 16, 2022
On the surface, Harris is simply offering condolences on behalf of the Biden administration for the death of the nation's leader. However, her presence could also be meant to strengthen the relationship between the US and UAE at a time when world tensions run high.
Harris' companions include Secretary of State Antony Blinken, Defense Secretary Lloyd Austin, and CIA Director Bill Burns, among others. Will this high-profile delegation will set a good tone for the world stage and future diplomacy with the Middle East? Time will tell.
Copyright 2022, ConservativeInsider.org