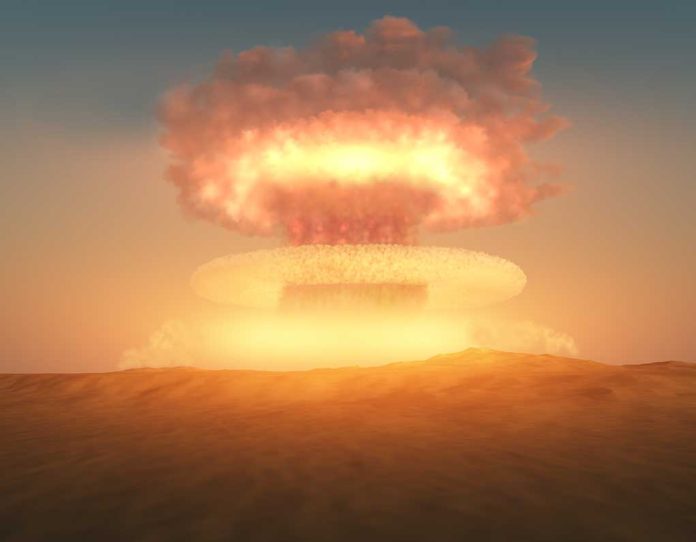 (ConservativeInsider.org) – Robert F Kennedy Jr., the Democrat presidential candidate, has made a visit to the US-Mexico border and in a surprise put-down to the Biden administration, has said that the situation as it currently stands is "unsustainable." He emphasised that the problem is solvable, but that it requires a willingness to do something about it at a federal level.
He said that the Biden administration had actively conspired to make things worse in terms of enabling the Border Patrol to do their job properly – three years previously, there had been a series of ground-sensing devices, solidly constructed and vandal-proof camera towers and numerous high-resolution infra-red cameras, but for some unfathomable reason, these had been removed and stored in a military base.
He also noted that there were several other aspects of the immigration issue that required co-operation with the governments of Mexico and Central America, but that the Biden administration had let its relationship with these countries deteriorate to the point that co-operative agreements were now virtually non-existent. He said that he felt optimistic about a potential solution, but that his visit to the border had left him with the impression of a "dystopian nightmare."
He said that the wrong message is being sent out that the US has an "open-borders" policy and that cartels have exploited the situation to make billions of dollars in human trafficking. Over seven million people have crossed the southern border into the US during the last three years and most of those caught have been released into the country, never to be seen or heard from again until they are arrested for some crime or other.
He also spoke about the need to complete the border wall, a program that was started under President Trump but discontinued by the Biden administration, and the desirability of reintroducing Operation Streamline, under which illegal migrants were targeted for arrest, prosecution, and subsequent rapid deportation back to their countries of origin.
Copyright 2023, ConservativeInsider.org