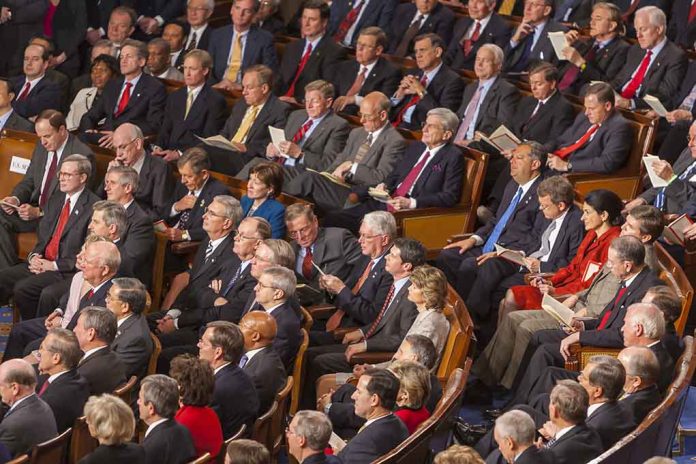 (ConservativeInsider.org) – In the second article of the US Constitution, our Founding Fathers wrote that the nation's leader must speak with Congress about the "State of the Union" (SOTU) and suggest items he or she believes the legislative body should consider. With this, newly elected House Speaker Kevin McCarthy (R-CA) recently invited President Joe Biden to give the annual speech before Congress, which will mark the first time he has spoken to the divided House since Republicans voted in a majority last November.
On Friday, January 13, McCarthy sent a note to President Biden inviting him to address Congress. In it, he emphasized how the new legislature has "a responsibility" to strengthen the economy, protect our communities, preserve freedom for future generations, and keep the government accountable. The president accepted the invitation the same day, officially cementing February 7 as his first time speaking to the new Congress.
I wouldn't call it an invitation so much as a challenge 😆#SOTU https://t.co/epnva1cMc7

— Tanya Berlaga (@TBerlaga) January 13, 2023
With an average approval rating of 43.9% as of January 17, President Biden still has a lot of work to do if he hopes to rise above the 50% line in his final two years of office. In his SOTU, Biden will likely outline his plans to boost the economy and bring down gas prices for Americans. However, as he hasn't been able to do much of either of those recently, listeners will have to weigh what he says against his track record.
With a divided Congress, Biden could face difficulty getting his agenda through the lower chamber. His address could help him rally support from the GOP or distance himself from the party even more. He could make hints towards 2024 as well in the speech, as many advisors close to the commander-in-chief say he is gearing up to announce his next White House bid in the coming weeks. However, the president may face an uphill battle with that as the GOP is planning a myriad of investigations into the Democratic leader and his administration.
Copyright 2023, ConservativeInsider.org