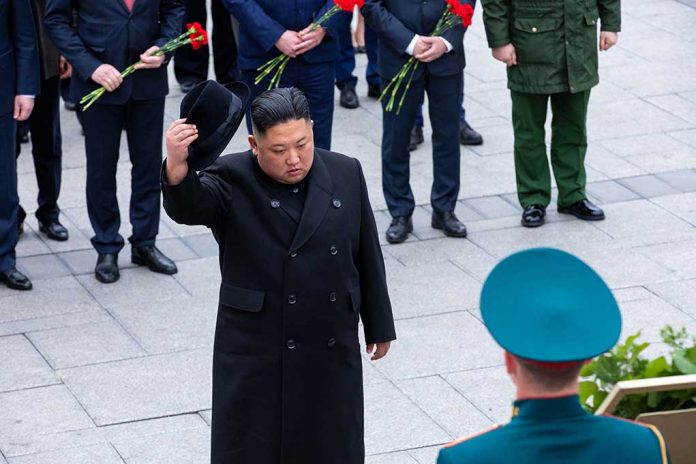 (ConservativeInsider.org) – Tensions in the east are still high as Russian President Vladimir Putin continues to berate Ukraine, and China threatens to take Taiwan. Adding to the uncertainties, North Korean Dictator Kim Jong-un appears to be testing his latest round of nuclear missiles while criticizing the joint military exercises conducted by his neighbor to the south.
North Korean news agency Rodong Sinmun posted that the country's military carried out a "tactical drill on March 18 and 19 simulating a nuclear counterattack." It stated the exercise was in response to the "tense situation" created by nearby joint military exercises between the US and South Korea. The article called the drill a "warning" meant to show adversaries what would happen if a war is started.
North Korea tests missiles in simulated Nuclear counterattack https://t.co/hQJNUUSYVC

— Sara A. Carter (@SaraCarterDC) March 21, 2023
The actual tests involved the dictator ordering the launch of short-range ballistic missiles with fake nuclear warheads. One missile flew about 500 miles east of North Korea before exploding above the ocean target. The March 19 tests were the fifth of their kind ordered by Kim in the past month.
According to the Associated Press, a spokesperson of South Korea's Defense Ministry, Jeon Ha Gyu, said North Korea has made "considerable progress" with its nuclear weapons. Knowing this, the US and South Korea are also continuing their defensive exercises, which include flying long-range B-1B bombers. These planes were originally developed to drop nuclear bombs from low altitudes to avoid radar detection. Today, the B-1Bs are capable of holding extremely large payloads.
The joint exercises are the largest of their kind since 2018, a clear mark that tensions are higher in the region than they have been in the past few years. The drills began on March 13 and are expected to wrap up on March 23.
The UN Security Council understood the seriousness of the latest missile test and held an emergency meeting on Monday, March 20, to discuss its ban on such events. The council has been unable to act on the ban because China and Russia, two members of the council, have stopped any approval of punishment or sanctions.
Copyright 2023, ConservativeInsider.org