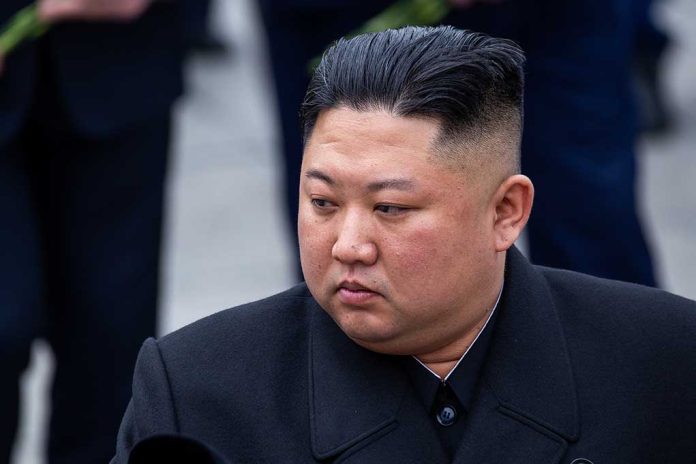 Kim Jong Un Announces "Ready To MOBILIZE" Troops
(ConservativeInsider.org) – On July 27, 1953, North and South Korea agreed to a ceasefire after three years of intense battles along the peninsula. In a celebration of the anniversary of the war's end, North Korean leader Kim Jong-un told his nation that its military is ready to "eliminate" any nearby threats and use nuclear weapons if necessary.
On the 69th anniversary of the end of the Korean War, Kim declared that his arsenal was "fully ready to mobilize its absolute strength faithfully, accurately and promptly to its mission," according to Reuters. He also specifically called out South Korean president Yoon Suk-yeol for threatening his nation through a growing alliance with Western allies. The dictator emphasized how anyone attempting to thwart their attacks would "be immediately punished."
Kim Jong-un says his nuclear missiles stand 'fully ready' for a military conflict with the US and threatened to annihilate South Korea's military should it attempt a pre-emptive strike.https://t.co/IrbZTjd1Jg

— The Australian (@australian) July 29, 2022
These words are certainly some of Kim's most aggressive rhetoric in recent times. They came ahead of joint exercises between the US and South Korea that will be held in August. The military drills are meant to show the alliance's strength and hopefully keep North Korea at bay.
While there is still a small chance the aggressive nation could agree to a deal to denuclearize itself, most experts believe that has a very slim chance of happening. What do you think the best strategy for dealing with North Korea and its leader might be?
Copyright 2022, ConservativeInsider.org