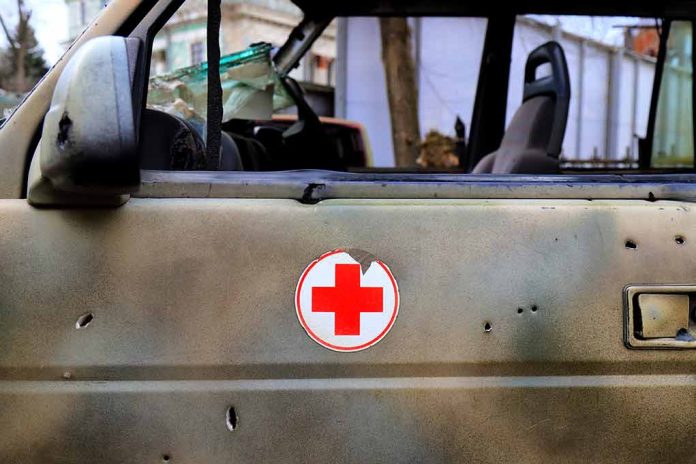 (ConservativeInsider.org) – Seventeen months ago the Russian invasion of Ukraine began and it has clearly not gone as planned. Russia is suffering approximately 400 casualties a day according to U.K. Ministry of Defense due to failure in combat medical supplies and training. British defense officials opined that half of Russian casualties were preventable.
Russian media outlets estimate that 47,000 soldiers have died in the invasion of Ukraine, which has raged for more than 500 days. Further obituaries studies further show that the figure is closer to 55,000 and primary of men under 50 years old. Figuring in men who are disabled and still missing brings that figure to 125,000. Ukrainian officials estimate nearly 234,480 loss of troops since the invasion began.
Mobilization of Russian troops clearly shows that they did not intend for this to be an ongoing conflict. There is a lack of oversight, and a lack of medical review before newly drafted soldiers are sent to service. The process is chaotic and haphazard according to the Radio Free Europe summary of newly drafted soldiers. Drunken fights, lack of supplies, and medical chaos have resulted in further injuries and casualties.
After 500 days of battle there is ongoing destruction and death in key fighting areas. Ukrainian President Zelensky continues to fight for NATO support and progress in the country. It's unclear if the lack of supplies and care from Russia is due in part to their dramatic drop in account surplus which has been affected due to sanctions and lack of imports. Russia had a peak high valuation in 2022 before the invasion. The price of war is hitting Russia on both fronts, financially and casualties.
Since the invasion, the lack of supplies and accurate information has thwarted Russian troops. Outdated maps, failure to plan proper logistics or have sufficient supplies has led to deaths, injuries, and ongoing conflict.
Copyright 2023, ConservativeInsider.org