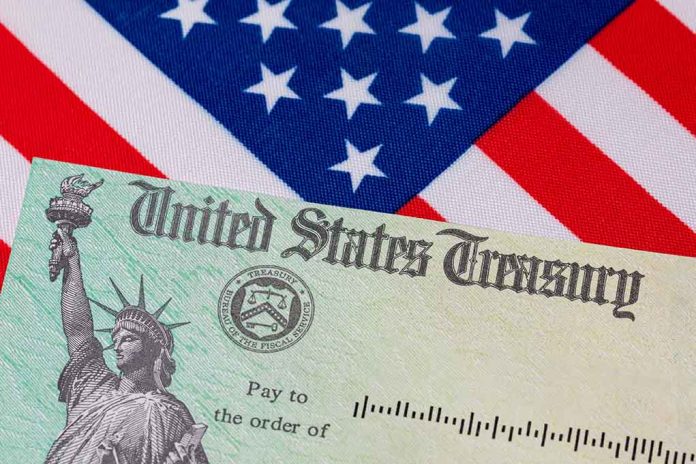 Last of the IRS Checks Are Being Sent Out
(ConservativeInsider.org) – In 2021, President Joe Biden signed the American Rescue Plan, which provided many Americans with stimulus checks, earned income tax credits, and an inflated child tax credit. The IRS has sent most of the payments out, but it is now doing a final push to ensure the estimated nine million Americans who did not claim their money receive it if they so desire.
The IRS is mailing a final round of letters to Americans who officials believe the US government still owes money. If someone did not file a 2021 tax return or apply for the credits, they could still receive $8,000 or more if they qualify for specific credits, such as the child and dependent care credit.
If you receive a letter from the Internal Revenue Service don't panic, it could mean there is money waiting to be claimed. https://t.co/O8rdouOIpN

— News 4 Buffalo (@news4buffalo) November 11, 2022
To help Americans get their unclaimed money, the IRS is keeping their Free File application open until November 17. The federal agency also created a website specifically for the Child Tax Credit that provides $3,000 per child age six and over and $3,600 per child five and under; previous tax law only provided $2,000 per. Americans can use this free website to file their tax returns even if they do not have children.
If you or any of your family members believe the government still owes you this money, be sure to apply for it before the deadline.
Copyright 2022, ConservativeInsider.org