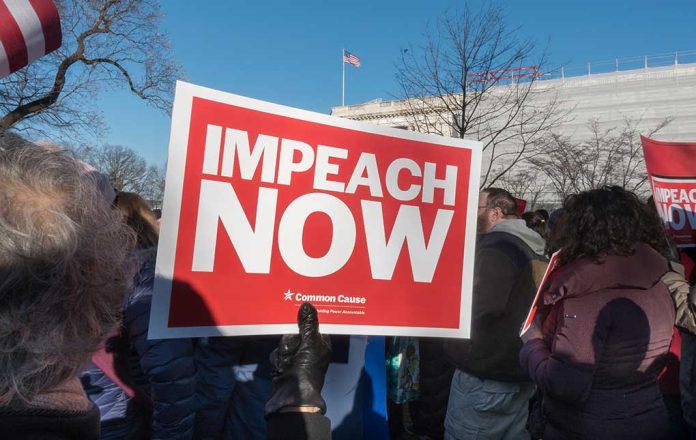 (ConservativeInsider.org) – Rep. Lauren Boebert (R-CO) has announced that she is filing some more articles of impeachment against President Joe Biden as details of an alleged bribery scheme come to light. The articles of impeachment would also pertain to the crisis on the southern border with Mexico and Biden's inability or unwillingness to provide proper leadership in order to resolve the problems caused by millions of illegal aliens crossing the border, effectively amounting to a dereliction of duty on his part.
Boebert has said that compared to last time, she has made special provision when filing the articles of impeachment to make sure that they could be brought up as a "privileged resolution" at any time on the floor of the House. This means that should the Judiciary Committee fail to take up the articles of impeachment, the invocation of a privileged resolution would mean that the matter would have to be brought up of the House floor within 48 hours.
She said that as Joe Biden has demonstrated that he cannot walk onto a stage without getting sandbagged or walk up a flight of stairs without falling over, his fitness to govern as President of the United States should most definitely be called into question. Boebert added that she would like the House Committees to actually do the job that they are paid for and to get the information out to the American people through proper hearings and investigations, which is not happening at the moment.
Boebert intimated that there may be yet more to come, as the Oversight Committee, of which she is a member, is still in the process of investigating a series of FBI documents that allege the involvement of President Biden and his son Hunter in a bribery scheme involving Ukrainian officials. Bank records have been subjected to subpoena and as soon as they have been forensically analysed, more charges may be in the pipeline.
Copyright 2023, ConservativeInsider.org