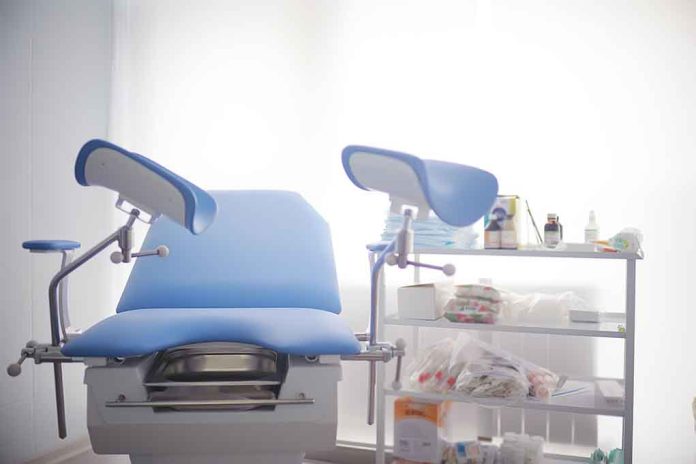 Lawmakers Want Controversial Clinic Investigated
(ConservativeInsider.org) – Since 1873, Vanderbilt University in Nashville, Tennessee, has been providing higher education to Americans. Over the course of its history, it has added a graduate school and hospital, both of which focus on research, although the hospital is now a separate entity from the school.
A new report from political commentator and author Matt Walsh is accusing the Pediatric Transgender Clinic at Vanderbilt University Medical Center (VUMC) of pushing transgender surgeries and hormone therapy for financial gain.
Walsh Uncovers the History of Transgender Research at Vanderbilt
On Tuesday, September 20, Walsh posted a series of videos on Twitter uncovering the hospital's push toward transgender surgeries. In one video, a doctor at the VUMC Clinic for Transgender Health speaks about how this field is "labor intensive" and is a "big money maker."
BREAKING: My team and I have been investigating the transgender clinic at Vanderbilt here in Nashville. Vanderbilt drugs, chemically castrates, and performs double mastectomies on minors. But it gets worse. Here is what we found. Let's start at the beginning.

— Matt Walsh (@MattWalshBlog) September 20, 2022
The university understood moving toward this type of care could mean pushback in addition to the increased income. But, Dr. Ellen Clayton, a law professor at the school and a medical doctor, laid out a plan for that in another lecture shared by Walsh, noting that any employee who opts out of performing a transgender surgery citing their "religious beliefs" should face "consequences."
The hospital also provides double mastectomies on girls and prescribes hormone blockers to children.
Lawmakers Speak Out
Also, on Tuesday, September 20, Tennessee Governor Bill Lee (R) called for an investigation into the hospital after the revelations. In a statement to the Daily Wire, he emphasized there are "serious moral, ethical and legal concerns" about the allegations put forward by Walsh on Twitter. He noted he wants "to protect Tennessee children."
Senator Marsha Blackburn (R-TN) announced on Twitter she supported Lee's call for an investigation. Soon after, State Representatives William Lamberth (R) and Jeremy Faison (R) also condemned the university hospital's choices.
VUMC Defends Itself in a Public Statement
On Wednesday, September 21, VUMC released a statement saying that Walsh chose to "misrepresent facts" about the center and its decisions surrounding transgender patients. The clinic said it was founded to bridge the gap in care transgender people face. It went on to highlight it ensures parents are involved in their children's medical choices and allows employees to choose not to participate in procedures they deem "morally objectionable."
Transgender surgeries have been happening for quite some time, although they are becoming more and more popular. Is this because transgender people are finally receiving the care they need, or is it because it is an enormous money maker Vanderbilt can push on children? These are the questions that Matt Walsh raises through his deep dive into VUMC and its policies.
Copyright 2022, ConservativeInsider.org