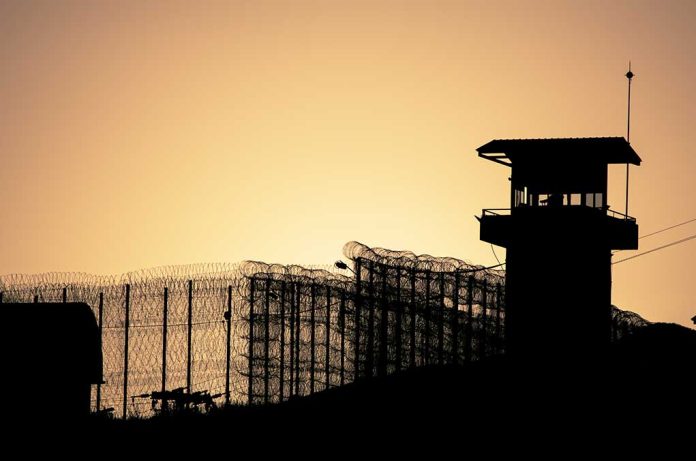 Officer Was BRIBED – Dozens Of Assault Victims Reported
(ConservativeInsider.org) – When someone thinks about jail, secure is a word that would hopefully come to mind. However, there is a high likelihood that the Clark County Jail was anything but that on or around the night of October 24, 2021. According to recently filed lawsuits, male inmates at the prison allegedly bribed a corrections officer to let them into the women's wing and terrorize inmates for hours.
Unpacking the First Lawsuit
On June 21, 2022, 20 women filed a lawsuit against Clark County Sheriff Jamie Noel in both his individual and official capacities, David Lowe (a corrections officer at the prison), and other members of the sheriff's department. That lawsuit claims that the male inmates "threatened, assaulted, and raped" the female inmates during the night after they bribed Lowe with $1,000 for a key to their wing.
28 women in an Indiana jail are suing the sheriff and various officers for having given male inmates the keys to their cells one night in exchange for a $1000 bribe, allowing the men to rape and terrorize them. https://t.co/KmFerkqgu8

— Laura Bassett (@LEBassett) July 27, 2022
The original legal filing highlights the "significant physical and emotional injuries" of the female inmates, most of whom are now out of prison. It also alleges that the correctional officers then kept the lights on in the female wings for three straight days as punishment for pressing the emergency call button, in addition to denying typical daily routines and privileges, including personal comfort items.
A Second Lawsuit Is Filed
On Monday, July 25, an additional lawsuit was filed by eight Jane Does against similar defendants. This one claims the attacks began the night of October 23, 2021, and extended into the following day. It also alleges that most of the horrific night was caught on security cameras, yet "not a single jail officer on duty that night came to the aid of plaintiffs."
The lawyer for some of the plaintiffs, William McCall, spoke with Law & Crime and said the incident only came to light after one woman complained of being pregnant after being raped and was moved to different prison before experiencing a miscarriage.
Clark County Jail Speaks Out
In a rebuttal to the lawsuit and poor press coming out about the incident, the attorney for Clark County Sheriff released a statement confirming that Lowe participated in "illegal conduct" but failed to specify exactly what that was. According to Law & Crime, the statement also claims that interviews with women in the pod that night contradict what the lawsuits claim, going so far as to say the women made a "systemic plan" to write "the narrative that makes up the crux of the claims" in the lawsuit.
It may take some time for a jury to get to the truth in this instance, but it is sure to be an intense story as it unfolds.
Copyright 2022, ConservativeInsider.org