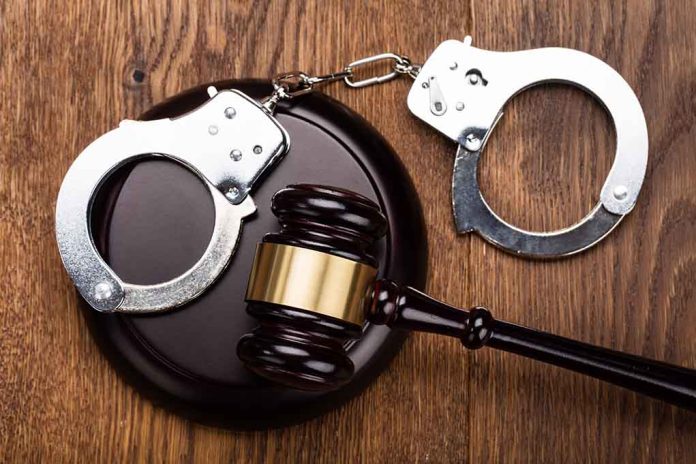 (ConservativeInsider.org) – Stewart Rhodes, the founder and leader of Oath Keepers, the supposedly "far-right" militia involved in the assault on the US Capitol on 6 January 2021, has been jailed for 18 years for seditious conspiracy after he was deemed to be "a peril to the country and an ongoing threat" by the presiding judge, Judge Amit Mehta.
Although more than 1000 people who participated in the events of that day were charged, Stewart Rhodes was singled out to be made an example of for directing his heavily armed militia to prevent Joe Biden from becoming president by whatever means possible, according to the judge.
"Sedition is an extremely serious crime," said Judge Mehta as he pronounced sentence. He said that Rhodes was "smart, charismatic, and compelling" and that he considered him to be extremely dangerous as a consequence. He rejected Rhodes' claim that he was a political prisoner.
The government had sought a sentence of 25 years, but although the sentence fell short of that, the judge said that he accepted the argument that the Oath Keepers' plan to prevent Joe Biden from becoming president was equal in the eyes of the law to terrorism.
Rhodes defiantly defended the actions of his militia and said that he stood by his actions in supporting President Trump in the face of widespread ballot rigging and the Democrats' obvious attempts to steal the 2020 election. Comparing himself to the political prisoner Aleksandr Solzhenitsyn, he said: "My only crime is opposing those who would destroy our beloved country."
Just hours later, Judge Amit Mehta also sentenced Kelly Meggs, the leader of the Florida division of the Oath Keepers, to 12 years in jail, also for seditious conspiracy – the conspiring with others to overthrow the government of the day or to unlawfully oppose its authority.
Phillip Linder, Rhodes attorney, sought to downplay his client's involvement, saying that he was not actually present in the US Capitol building on that day.
Copyright 2023, ConservativeInsider.org