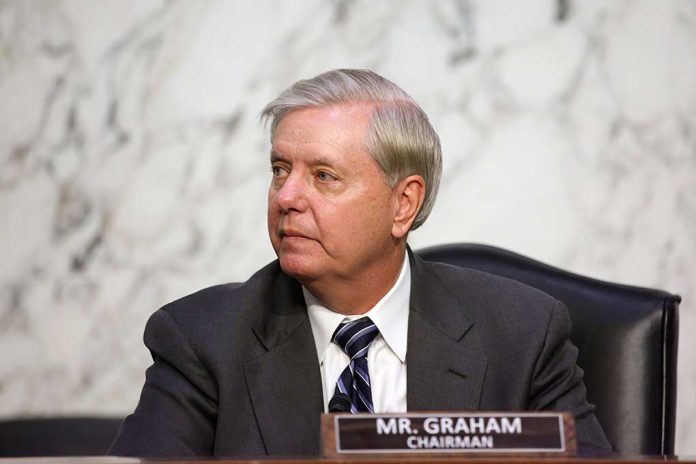 (ConservativeInsider.org) – Foreign policy is often created quietly behind closed doors. Other times, lawmakers try to influence White House policy by using social media and public appearances. Senator Lindsey Graham (R-SC) apparently attempted the latter recently when he spoke on Fox News Sunday and made a statement some Americans believe was reckless rhetoric regarding Russia.
On Sunday, March 13, Graham spoke with Fox News host Maria Bartiromo about the growing concern over Russian President Vladimir Putin's war in Ukraine. Graham did not mince his words when he declared "that Putin is a war criminal," and it's "time for us to get him gone." The South Carolina senator went so far as to declare "the Russian people are the vehicle to do it." As it happens, this incident wasn't Graham's first call for someone to assassinate President Putin.
Bulwark Online writer Will Saletan shared more from the interview on Twitter:
On Fox, @LindseyGrahamSC says we can escalate against Russia because a Putin assassination would prevent "World War 3."

"No one wins a nuclear exchange. So if he ordered a preemptive strike on the United States, some general would shoot him in the head." https://t.co/wwSTHXV2wO

— Will Saletan (@saletan) March 14, 2022
At a time when the White House, as well as practically every other country in this world, is walking a fine line with Russia, some people wonder if Graham's calls for the Russian people to assassinate their president are wise. Rather than spewing such fiery rhetoric, should prominent senators like Graham consider toning back their words, or does Putin's unprovoked war in Ukraine demand such a response?
Copyright 2022, ConservativeInsider.org