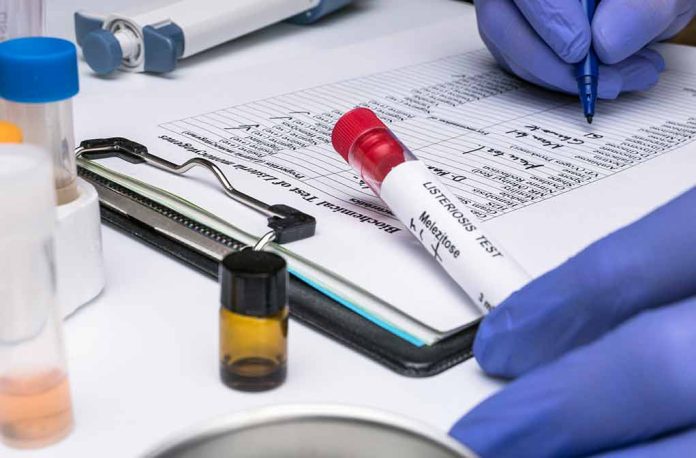 (ConservativeInsider.org) – Listeria contaminated the ice cream machine at a Tacoma, Washington restaurant, resulting in six hospitalizations and three deaths. All six affected people had weakened immune systems that prevented them from fighting the disease. Listeria symptoms include fever, muscle aches, headache, stiff neck, confusion, diarrhea, and vomiting. Listeria can lie dormant in a body for up to 70 days, so it's unclear if more infections could be attributed to this outbreak.
Washington State Department of Health has found the root cause of this outbreak in the ice cream machine that was not cleaned properly. Frugals, a family-owned burger and ice cream shop, was deeply saddened to learn of the outbreak and resulting injuries and deaths. Frugals has been in business for over 30 years in Tacoma and neighboring cities. They are cooperating with officials to ensure that this tragedy is not repeated.
Given the symptoms of listeria, not all infected parties may have been aware of the root cause. Only in severe cases, when the person seeks medical attention, do doctors take a sample for testing and confirm it is listeria. Sadly, the injured party will require extensive medical care in those cases. To a relatively healthy person, it's simply an upset tummy that will improve in a day or two. The other issue is that it can be challenging to trace back the cause of the infection as the cause and effect relationship is easy to overlook as sickness does not occur immediately.
The CDC tries to track all infections and contaminants, but it isn't easy considering the human factor in food preparation. Many counties and cities now employ rating systems to share if a restaurant abides by safe food handling requirements. The last routine inspection of Frugals in Tacoma was not flawless, showing several active issues. It may be impossible to avoid listeria, but perhaps attention to health ratings is more important than ever.
Copyright 2023, ConservativeInsider.org