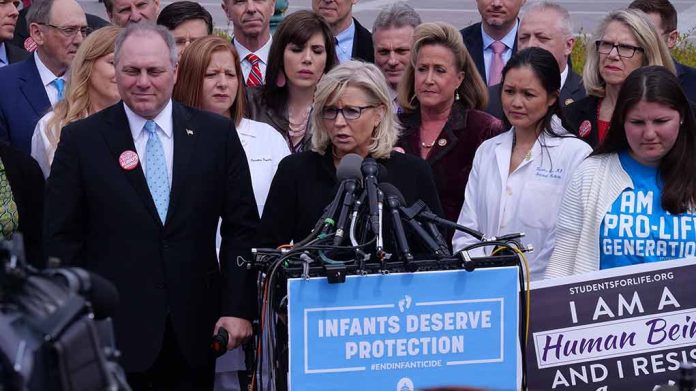 (ConservativeInsider.org) – Former Republican Representative Liz Cheney from Wyoming has not ruled out a run for the White House herself in the coming year. Initially, she refuted the idea in an interview with Jake Tapper of CNN, but when further pursued to answer the question directly, she said that she hadn't ruled out that option.
A vocal critic of former President Trump, Cheney said she is working to help elect good, hardworking people to the government, people who respect the Constitution, American values, and a balanced government. Cheney lost her seat following strong words against former President Trump and has remained a vocal critic of Republicans who abuse government, abuse democracy, and lack basic manners. She further noted that threats of violence are unacceptable methods to handle government disputes.
Cheney worked on the committee investigating the infamous Jan. 6th attacks on democracy and was not subtle in her criticisms of those involved. She appears to have the makings of a moderate non-Trump conservative, but moderate liberals don't see enough support for her to make a legitimate run at the White House. At 56-years-old she may be one of the younger options on the ballot, but her lack of experience in international relations is apparent.
Representative Jim McGovern of Massachusetts noted that he likes Liz Cheney; she's got the courage when faced with impossible choices but wouldn't vote for her. Democrats supported her as she fought former President Trump's rail-roading methods but are unlikely to change voting habits despite her courage and shared values.
As of early October 2023, there are 11 Republicans in the race for the 2024 presidential contest. There is only one woman in the current field of Republicans, so Cheney would make number two in a crowded and expensive endeavor. With one year until election day, Cheney will need to decide soon, both regarding her running a campaign and who she might endorse.
Copyright 2023, ConservativeInsider.org