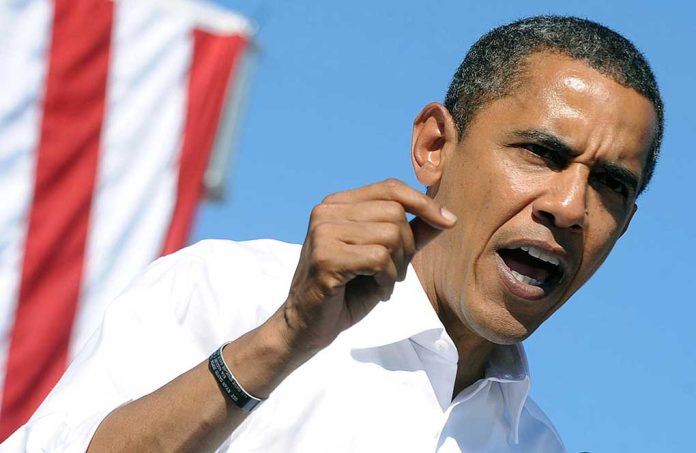 (ConservativeInsider.org) – Less than two years ago, former President Barack Obama and former First Lady Michelle Obama stood near vacant land on the South Side of Chicago to mark the beginning of the construction of the Obama Presidential Center. The 19-acre area is meant to be a place where the 44th president could give back to his family's roots. However, the center is now swimming in controversy as life-long residents near the site are being pushed out.
The $500 million Obama Presidential Center is set to have a library, playground, and museum, along with various other community-oriented amenities. This still-to-be-finished complex has already caused neighborhood rents to rise and home prices to double since its announcement, according to The Washington Post. So far, construction has pushed many residents who have lived their entire lives in the neighborhood to leave the only place they knew.
In response to these rising costs, almost 90% of South Side Chicago voters asked their city officials to make housing more affordable and create a rental assistance program for people who have lived in the neighborhood for decades. That decision is up to Chicago's newly elected mayor, Brandon Johnson (D), who will take office on May 15.
Obama's forcing South Siders out of Chicago. The only thing Barry cares about in the Windy City is his library, The Obama Center. But now Barry's guilty of gentrification. @JudgeJeanine tells Primetime how the first Black president is now hurting Black people. pic.twitter.com/WN6RylQUZr

— Jesse Watters (@JesseBWatters) April 6, 2023
Priscilla Dixon, a long-term Chicago resident, told The Washington Post that locals "don't want the Obama Center — a place designed to honor the first Black president — to be another page in the long history of displacing Black people or doing harm to Black families." If the city finds a way not to push out the life-long residents, they will get to experience the estimated $3.1 billion experts believe the center will bring to the community and the approximately $16.5 million in local and state tax revenue it is expected to bring.
While this money could rejuvenate a historic neighborhood where residents once welcomed Reverend Martin Luther King Jr. and blues singer Bo Diddley, it will only happen if they are able to afford living in it.
Copyright 2023, ConservativeInsider.org