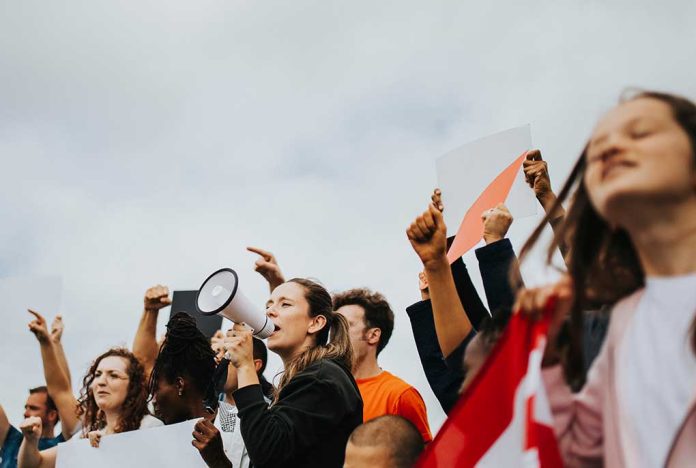 (ConservativeInsider.org) – Thousands of employees for Los Angeles city services began a strike on August 8, alleging that they have been subjected to exploitative working conditions by their employer. The employees further allege that the city of Los Angeles has engaged in "bad faith" negotiations over their contracts.
Over 11,000 employees are participating in the strike, including airport personnel, sanitation workers, and traffic officers. This is the first "unfair labor practices" strike from this union in over 40 years. The strike was voted on and was supported by 98% of union members.
The union that represents the 11,000 employees on strike is the Service Employees International Union Local 721. The union says the strike is over unfair working conditions, such as intentional staffing shortages that are forcing employees to consistently work overtime. Strikers claim that the city pays so poorly, most employees cannot afford to live near where they work, with some employees needing to commute 100 miles to get to work.
According to the union, the strike will last 24 hours, during which multiple services will be disrupted, including cleanup of homeless encampments, trash pickup, closing of local animal shelters and pools, and parking enforcement. The mayor of Los Angeles, Karen Bass, said that the city will "not shut down," and that her office is attempting to implement a plan so that critical city services are not disrupted.
This is not the only strike happening in California right now. The Writer's Guild of America, which represents almost all Hollywood screenwriters, has been on strike since the beginning of May. The Screen Actors Guild- American Federation of Television and Radio Artists (SAG-AFTRA), which is the union that represents most Hollywood actors, followed suit in June. Writers and actors are not the only group striking, as thousands of employees of hotels in California have also been on strike this summer as well. All of the groups striking have asked for higher wages, among other demands.
Copyright 2023, ConservativeInsider.org