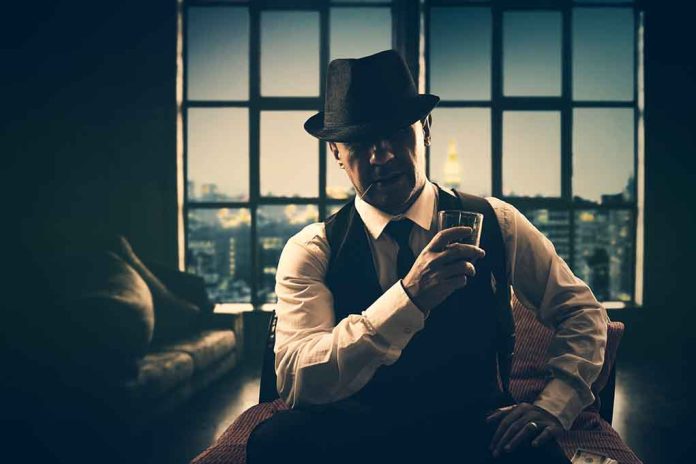 (ConservativeInsider.org) – After being on the run for 11 years, 60-year-old alleged mafioso Vincenzo La Porta was apprehended while celebrating a recent Napoli soccer win. Listed on Italy's tally of 100 most dangerous fugitives, La Porta was tailed to the Greek island of Corfu and was captured while riding a motor scooter.
La Porta is considered close to the Naples-based Camorra syndicate and has been found guilty of several crimes. He will be extradited from Greece to Italy to serve his sentence of 14 years and four months. He is arguing to remain in Greece as he has a new family there and several medical ailments. He had been working at a restaurant to support his family.
La Porta's capture is the latest in a flurry of apprehensions by Italian authorities; Pasquale Bonavota was on the run for five years and was considered a very dangerous man, and Edgardo Greco, a convicted murderer, was on the run for 16 years. Both were recently captured. Rocco Morabito, the second most-wanted fugitive from Italy, was arrested in Brazil after 28 years on the run.
After 30 years on the run, mafia boss Matteo Messina Denaro was captured in January 2023. Denaros's arrest brought a close to the "Cosa Nostra" Sicilian crime organization depicted in "The Godfather" movies.
Italy's most wanted man, Denaro, was captured outside a medical facility. The Italian Prime Minister Giorgia Meloni noted it was "a great victory." Denaro was the last man of the top Cosa Nostra bosses and potentially still had powers within his organization.
Denaro was also the subject of Netflix's "World's Most Wanted" series. The reality is that it is harder to disappear in the world today than it used to be. The exponential increase in surveillance in the last 30 years and the addition of facial recognition technology means that disappearing in a crowd is much harder than it was previously.
Copyright 2023, ConservativeInsider.org