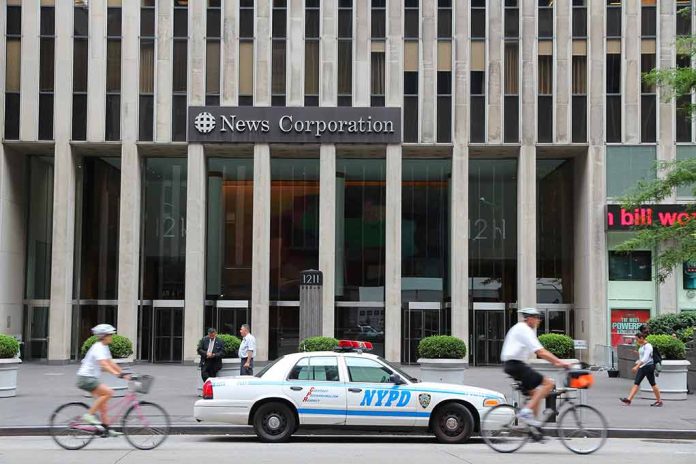 (ConservativeInsider.org) – News Corp, one of the two significant limbs of Rupert Murdoch's media empire, is a publicly traded entity whose investors include U.S. investment firm Starboard Value, widely viewed as an activist hedge fund. Starboard has a sizeable ownership of News Corp. and, therefore, has strong voting power. Murdoch and his family have an approximately 40% voting stake in the behemoth company, which means that change can happen against the family's wishes but not easily.
News Corp. is expected to enact layoffs or buyouts soon, as well as announce major leadership changes over the remainder of 2023 as Murdoch's elder son Lachlan will become sole chair of the company and continue as CEO for Fox Corporation effective November 2023. News Corp. revenue was recently reported at $9.88 billion. Lachlan Murdoch will have his hands full in the coming months, and investors will be keeping a close watchful eye on the typically steady stock.
News Corp. previously unsuccessfully attempted a merger of Fox and News Corp., which were spun off in 2013. There have been other attempts to grow News Corporation but all deals have fallen apart before getting to the finish line.
News Corp. subsidiaries include the Wall Street Journal, Times of London plus other influential newspapers; book publisher HarperCollins is also part of the media empire. News Corp. is also a player in real estate/media via Realtor.com and REA, a publicly traded Australian real estate venture. News Corp's Class A shares are up so far in 2023, with market capitalization of more than $12 billion.
Established in 2011 by hedge fund manager Jeffrey Smith, Starboard Value has major investments in Salesforce, Outback Steakhouse, and Bloomin' Brands. Additionally, it previously included Splunk, which Cisco has recently acquired for $28 billion. Splunk makes security software for companies. Starboard is often considered an "activist" investor and has significant investments across industries. Smithfield Foods, Calgon Carbon, Yahoo, Macy's, Brinks, Darden Restaurants, and Papa John's Pizza, to name a few recognizable names.
Copyright 2023, ConservativeInsider.org