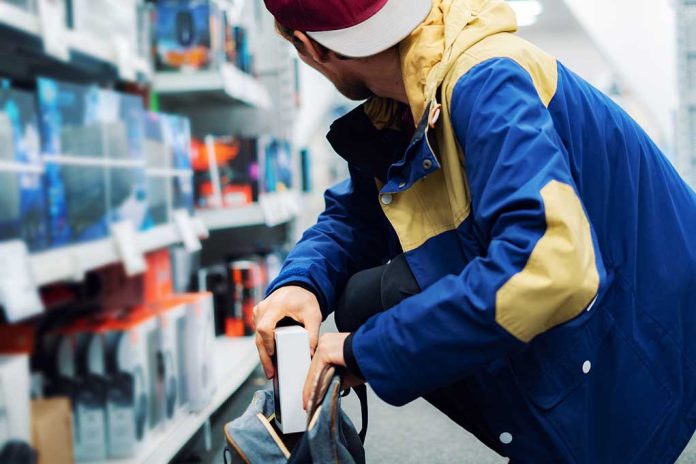 Hollywood Star "LOOKALIKE" – Cops Launch Manhunt!
(ConservativeInsider.org) – It's not every day you see a celebrity doppelganger, and it may be even rarer to see one of a star as big as Bradley Cooper. That's exactly what police stumbled upon when reviewing security footage at a Home Depot in McDonough, Georgia, last month, when a man snuck away with an expensive measuring tool.
On July 23, a man allegedly stole a Bosch rotary laser from the major hardware store by simply rolling it out of the building on a signature orange cart. The suspect appears to be the spitting image of the "A Star is Born" actor, but with a few extra pounds.
Bradley Cooper lookalike is being hunted by copshttps://t.co/3pmhRcH7e6

— Birmingham Live (@birmingham_live) August 5, 2022
When Henry County Police first shared a photo of the alleged thief, Facebook users were quick to share the image. According to the Daily Mail, many people made hilarious comments on it, including one who noted that we know "it's hard times when Bradley is having to steal!"
Cooper, himself, has yet to comment on the investigation, although that's likely because he's hard at work on the set of "Maestro," a movie he's both acting in and directing, which follows the life of Broadway composer Leonard Bernstein. Do you think this man looks like Bradley Cooper, and will this lookalike status end up assisting the police in their investigation?
Copyright 2022, ConservativeInsider.org