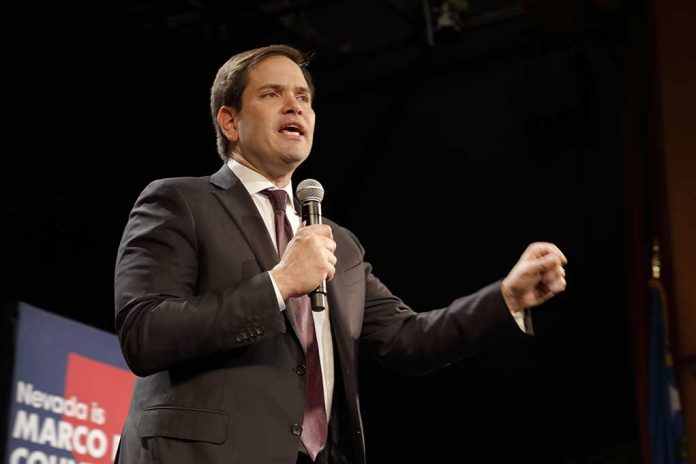 (ConservativeInsider.org) – The addictive nature of quick, spunky videos on social media is undeniable, as proven by the rise of Instagram reels and TikTok. These types of programs, in turn, greatly expanded the use of the social media networks by Americans, allowing the companies running the platforms to collect nearly limitless amounts of data on their users. Many lawmakers are now raising the warning flag that this could be used to hurt America, especially when it comes to TikTok, which is owned by Chinese company, Bytedance.
On Sunday, January 29, Senators Marco Rubio (R-FL) and Mark Warner (D-VA) spoke with Margaret Brennan on CBS' "Face the Nation" to discuss President Joe Biden's handling of classified documents and the growing threat of TikTok, among other topics. During the chat, Rubio emphasized that TikTok, which he says has around 138 million regular users in America, is able to decide what people see on a daily basis or even "in a time of crisis." This is on top of the immense data collection that provides China with "commercial advantages" as they know what products people want to purchase and can even influence what they buy.
Senator Rubio on @FaceTheNation: I don't know how our national security interests and the operation of TikTok in this country, as long as it's owned by Bytedance, can coexist. pic.twitter.com/S4aKkAizXZ

— Senator Rubio Press (@SenRubioPress) January 30, 2023
Senator Warner agreed with Rubio's points, going so far as to highlight that Chinese kids are shown videos of engineering, science and technology videos while American teenagers see viral dance clips and outlandish challenges. The Virginia Democrat called the app a "propaganda tool," too. These senators, even though they are on opposite sides of the aisle, both agree TikTok poses a great threat to our current national security and the success of future generations of Americans.
Brennan asked the senators if there was a scenario where TikTok could create enough data protections for them to feel comfortable allowing the app in the United States. In response, Rubio said it would not be enough as the Chinese Communist Party still finds ways to get what it wants, in this case, data on millions of Americans. He also said he will reintroduce a bipartisan bill in Congress this term to ban the app.
Copyright 2023, ConservativeInsider.org