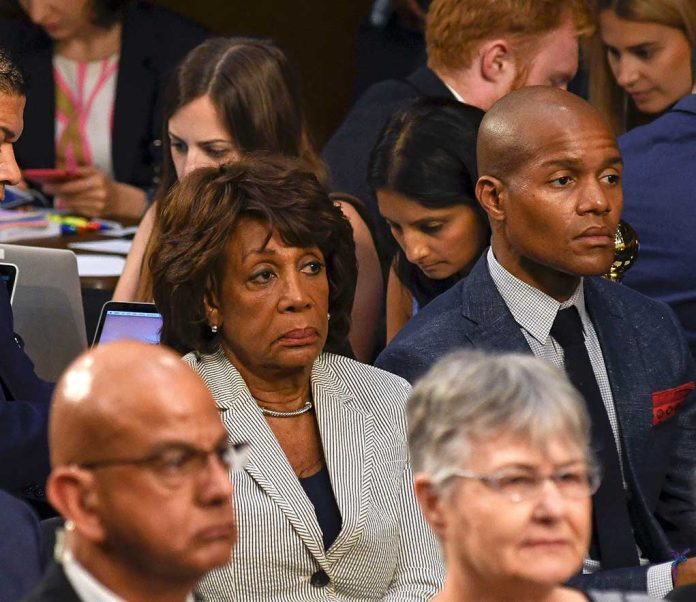 (ConservativeInsider.org) – Democratic Congresswoman Maxine Waters (D-CA) is the definition of a career politician. The 83-year-old has served in Congress for 32 years. Prior to her time in Congress, she served the California Assembly for 14 years. Waters has spent more than half of her life in politics. She's running for office again this year, and what she said to her opponent is making waves.
On Tuesday, February 15, Republican Omar Navarro shared a video of an encounter he had with Waters when he went to an election office to file to run for California's 43rd congressional district. In the video, he says hi to the congresswoman and tells her he's running. Waters asked if Navarro was running for a different district, and said he wanted to run in California's 3rd district. She went on to ask if he has opponents there, to which he responded there were other Republicans running there.
Waters then points at Navarro and says, "You got tricked," before walking away.
https://twitter.com/RealOmarNavarro/status/1493667743035322373
Navarro also claimed the congresswoman was given preferential treatment while she was in the election office.
The Republican candidate has run against Waters three other times, in 2016, 2018, and 2020. He was going to switch it up and run for California's 3rd, but changed his mind. Although Democrats are doing poorly as a whole nationwide, Waters is in a comfortable blue district; she won the last election with 71% of the vote. Of course, as we've all learned, anything can happen in politics.
Copyright 2022, ConservativeInsider.org