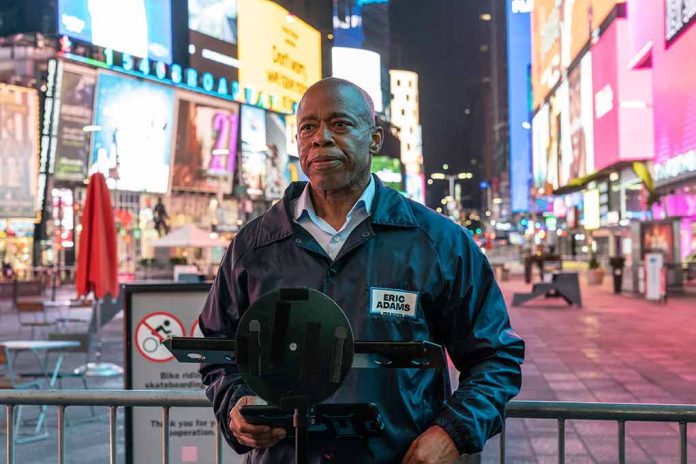 (ConservativeInsider.org) – The Democratic mayor of the largest city in the United States has recently changed his tune on welcoming migrants to his city. Eric Adams, the mayor of New York City, issued a directive in July that will only allow single adult migrants to stay housed in city-run shelters for 60 days.
New York City, which has a population of almost 8.5 million, is the only major city in the United States with a right to shelter law, which states the city has an obligation to house anyone who needs a place to sleep. Approximately 55,000 migrants are housed in New York City shelters, and they make up over half the current shelter population. The average length of time a single, adult migrant stays in New York City shelters is currently 509 days.
Mayor Adams instructed his administration to share the news that New York City shelters are "beyond capacity" and to emphasize that the cost of living in NYC is one of the highest in the nation. Posters bearing this information have been hung up throughout the city and shared on social media in both Spanish and English.
According to the new directive from the mayor's office, the length of time a migrant without children can stay in New York City shelters will be limited to 60 days before the person is kicked out and given "intensive" case management services. Adams has filed a request in state court to eliminate the city's "right to shelter" guarantee for adult migrants without children due to the lack of resources available.
Adams has been critical of President Joe Biden, who has encouraged migration to sanctuary cities, but has not allocated federal funding to help support the large groups of migrants that have arrived.
The city has been forced to open over 150 additional emergency shelters to deal with the influx of migrants in recent years. Mayor Adams says the move to limit the length of time migrants can stay in city shelters is to prevent the entire system from collapsing.
Copyright 2023, ConservativeInsider.org