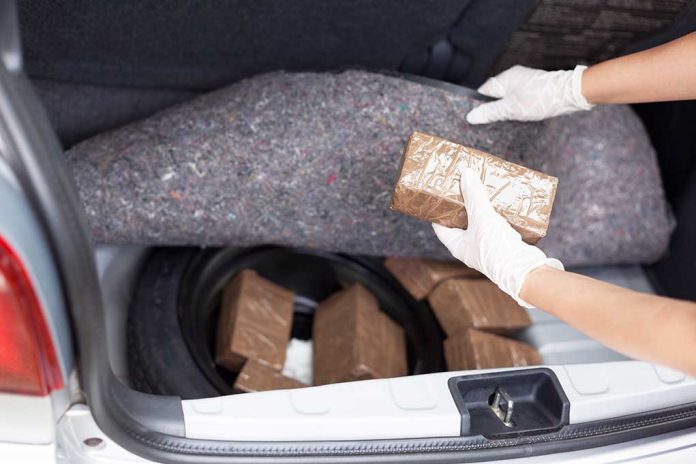 (ConservativeInsider.org) – Fentanyl is a man-made opioid that can be 50 times stronger than heroin. It is the deadliest drug in the United States these days and has been found all across the nation. Much of it is flooding over our southern border through drug traffickers, making its way to communities and families. In the 12 months leading up to January 2022, 67% of the 107,375 drug overdoses leading to death were from synthetic opioids, such as fentanyl. House Speaker Kevin McCarthy (R-CA) recently traveled to the border to draw attention to this ongoing crisis.
On Thursday, February 16, McCarthy spoke at the US southern border in Arizona. He shared that every day, over "300 Americans will be poisoned and die from fentanyl." The House Speaker compared that number to a full airplane crashing out of the sky. He highlighted how if that happened every day, "the entire nation would wake up and say we need to fix the problem."
Since President Biden took office, enough fentanyl has been seized at the border to kill every American 23 times. A few months ago, that number was 13 times. The fact is, under President Biden, EVERY city is now a border city. https://t.co/wGejCAaHb8

— Kevin McCarthy (@SpeakerMcCarthy) February 16, 2023
This trip was McCarthy's first since becoming leader of the House, and he brought along four new members of the lower chamber:
Lori Chavez-DeRemer (R-OR)
Derrick Van Orden (R-WI)
Jen Kiggans (R-VA)
Juan Ciscomani (R-AZ)
McCarthy noted how President Joe Biden stopped building the border wall, which helps Customs and Border Patrol Agents stop illegal immigrants from crossing the border and hinders the coyotes and human traffickers that try and smuggle them across.
While the new House Speaker is blaming the president for the fentanyl crisis in the US, Democrats are accusing McCarthy of going down there solely for a photo op. Representative Raúl Grijalva (D-AZ) told NPR that the conservative group was only in the area "to do theater" rather than propose solutions. So, as McCarthy heads back to Washington, this is the time when he can choose whether or not to rally lawmakers to sign legislation addressing the border crisis.
Copyright 2023, ConservativeInsider.org