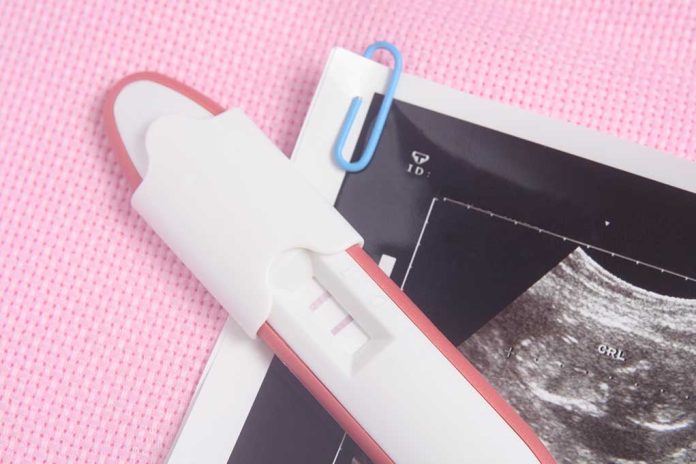 Men Can Get Pregnant – So Says THIS Expert Witness
(ConservativeInsider.org) – In the ever-changing landscape of culture and society, miscommunication often happens when two people have different definitions of a word. For most of history, however, some things were quite straightforward, such as the definition of a man or woman. However, these questions are now facing Congress and have become murkier as a Democrat expert witness claimed men can get pregnant and have abortions.
On Wednesday, May 18, House Representative Dan Bishop (R-NC) was questioning Aimee Arrambide, the executive director of pro-abortion non-profit AVOW, about gender fluidity and reproductive rights during a Judiciary Committee hearing. When he asked the witness if she believes "that men can become pregnant and have abortions," she answered with a simple, "yes."
Q: "Do you believe that men can become pregnant and have abortions?" –@RepDanBishop

A: "Yes." -Democrat witness pic.twitter.com/TfxboajSJU

— House Judiciary GOP (@JudiciaryGOP) May 18, 2022
Another witness, Dr. Yashica Robinson, told listeners that she uses female pronouns because "there are people who become pregnant that may not identify that way." Between these two witnesses, it is clear to see the Democrats are losing touch with scientific facts, such as the truth that biological men do not have a womb that can carry a life inside of it. For the Left, their feelings for what is "real" now trump what is fact.
Copyright 2022, ConservativeInsider.org