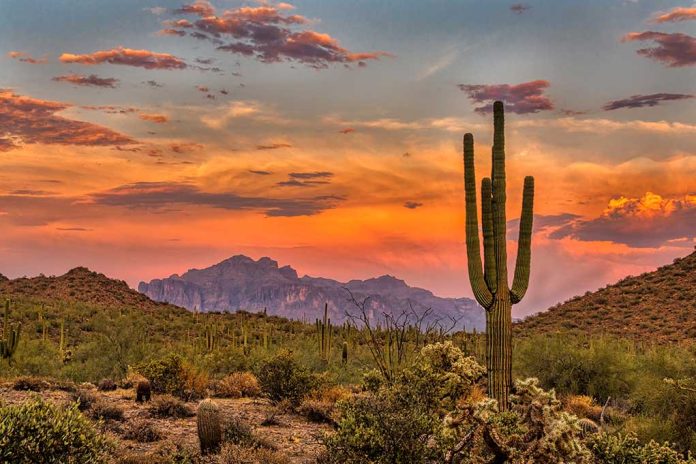 (ConservativeInsider.org) – Mexican President Andrés Manuel López Obrador has recently made moves to lower the salaries of election officials in his nation as well as cut their budgets. In addition, he is working to minimize training for citizens who assist at polling locations and lower the penalty for political candidates who do not report their campaign spending. These so-called reforms, which Obrador believes will allow him to send more money to the poor, are facing a lot of pushback, including some recent comments from the US State Department. But, Obrador shot back with some feisty remarks after hearing criticism from the United States.
On Monday, February 27, Department of State Spokesperson Ned Price released a statement highlighting that "healthy democracies benefit from strong institutions and a plurality of voices" and that America believes independent election groups make democracies stronger. While he did state the US does "respect Mexico's sovereignty," the statement clearly warned against Obrador's proposed changes to the electoral and judicial systems.
On Tuesday, February 28, President Obrador shot back at the US, saying that "there is more democracy in Mexico than could exist in the United States."
Mexican president: Mexico has 'more liberty and democracy' than U.S.https://t.co/jlasvW0LAu pic.twitter.com/AwSw64Rhid

— The Washington Times (@WashTimes) March 1, 2023
This back and forth comes as many Mexican citizens have arrived in Mexico City to protest the legislation. According to the Associated Press, around 100,000 were there on Sunday, February 26, wearing pink and white to represent the National Electoral Institute (NEI), holding signs such as "Don't Touch My Vote." The leader of the NEI told the Associated Press that Obrador's changes would force thousands of election workers "who work every day to guarantee trustworthy elections" out of work.
Obrador is known for not responding well to criticism, and tensions may continue to rise in Mexico as citizens, the president, and the Supreme Court work through the legality and viability of these changes.
Copyright 2023, ConservativeInsider.org