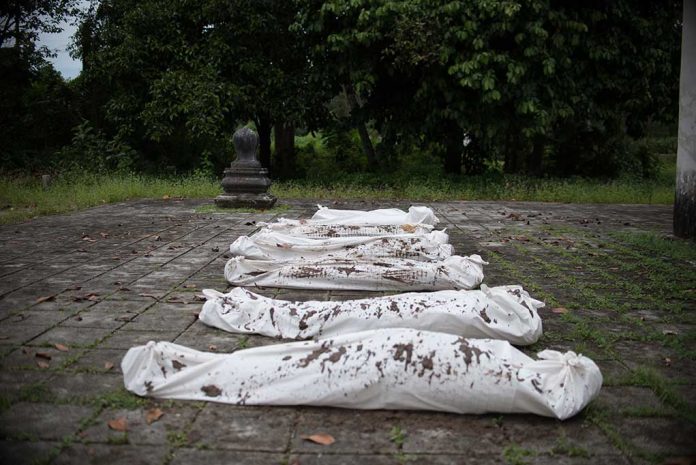 (ConservativeInsider.org) – Since President Joe Biden took office and loosened former President Donald Trump's strict border policies, immigrants have poured into the United States. While these migrants sought a new life, many died before having a chance to make their dream come true. In one Texas county, migrant deaths were up 280% in 2021 from the previous year.
Sheriff officials from Brooks County, Texas, recently announced that a minimum of 129 migrants died in their locale in 2021. Only two of them occurred before Biden took his Oath of Office. For comparison, the same county, which lies about 80 miles north of the Mexico border, only had 34 total deaths in 2020. An August van crash killed 10 of the migrants included in last year's count, as human smugglers ran a van holding 30 people off the road and into a light pole.
County Sheriff Benny Martinez (D) emphasized to local reporters that "Biden removed all the guard rails" keeping illegal immigrants out of his county, leaving his small team of officers to deal with the influx of people.
One American shared more info about the enormous death tally:
"At least 129 migrants died in Brooks County, Texas, in 2021, according to information received from sheriff's officials. The number of deaths, including 10 who died in a smuggling crash, represents an increase of nearly 280 percent over 2020."https://t.co/StMWbgvyG8

— Mandy ✝☕ (@SpringSteps) January 3, 2022
Although Biden and Vice President Kamala Harris say they're working on the border crisis, this glaring statistic shows they may not be doing enough. This poses a question to many Americans: what can the president and his second-in-command do to prevent these senseless deaths moving forward?
Copyright 2022, ConservativeInsider.org