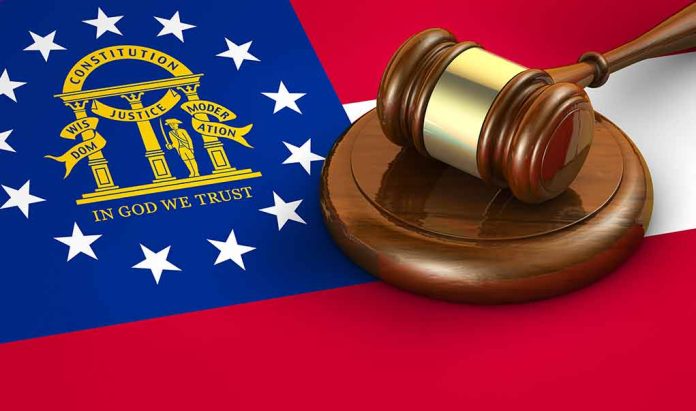 (ConservativeInsider.org) – Christians and others who profess to believe in God or a Creator of some type are likely going to be very displeased with new standard license plates coming out of Mississippi that feature the state's logo, the magnolia, but no mention of "In God We Trust," which has been a staple on the plates since 2019. According to the Washington Times, the slogan caused a lot of controversy, which culminated in a lawsuit filed back in 2021 by a group of nonreligious individuals who claimed that the state was infringing on their rights by forcing them to feature a religious message on their vehicles.
However, it's been noted by the report that the replacement of the slogan with the magnolia had nothing to do with the lawsuit. The state of Mississippi redesigns their plates once every five years, mostly as a means of helping to identify residents in the state who do not pay their yearly taxes.
The Associated Press also revealed that the new license plates will have new colors featuring a white background instead of the former golden brown. The report mentioned that a U.S. district judge tossed the lawsuit mentioned above in March 2023. The group of individuals who first filed the lawsuit was supported by American Atheists Inc., and the Mississippi Humanist Association.
Mississippi Gov. Tate Reeves issued a response to some of the backlash that resulted from the removal of the slogan on social media, saying he was dedicated to fighting for the state's values every day and would defend having "In God We Trust" on the plates, on the flag, and as part of the official state seal, a report published by the Mississippi Free Press said.
I know Mississippi's values are our strength…and I meant it when I said as Governor I would defend our values every single day!
I will defend "In God We Trust" on our tag, on our flag, and on our state seal….Every. Single. Day. pic.twitter.com/6kYoKOZ7F6

— Governor Tate Reeves (@tatereeves) June 22, 2021
The media outlet then reached out to the Mississippi Department of Revenue on May 2, 2023 to inquire if the lawsuit had an impact on the design of the new plates. They responded by saying they didn't have a reason why this particular design was chosen.
The new plates will be issued in January 2024.
Copyright 2023, ConservativeInsider.org