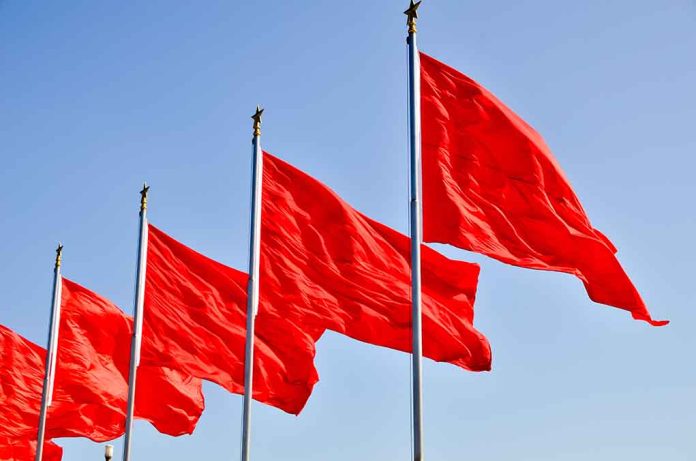 "RED FLAG" Gun Laws News – Happening Now
(ConservativeInsider.org) – In the wake of the mass shootings in Buffalo, New York, and Uvalde, Texas, many Americans have been calling for new gun control laws in hopes of limiting future tragedies. Some advocates have stepped forward from both sides of the political aisle, and a bipartisan group of legislators is hoping to have a framework at least 60 Senators can agree on. Republican support is surprising, and even Senate Minority Leader Mitch McConnell (R-KY) has come out in favor of certain gun control laws.
McConnell Comes Out in Favor of Gun Control Framework
On Tuesday, June 14, McConnell announced at his weekly press conference that he was "comfortable" with the initial framework for the gun control bill. He emphasized, however, that the final bill would have to reflect the framework if Democrats want to keep his support. Now, the bipartisan group of legislators has to draft the bill quickly if they want the Senate to vote on it before their two-week recess starting June 27.
Ten Republican Senators Announce Agreement
McConnell's support came two days after 10 conservative senators announced they would write a "commonsense, bipartisan proposal" for gun control. But, on Wednesday, June 15, negotiations stalled on the agreement over two distinct issues: violence prevention programs, including red flag laws, and the "boyfriend loophole."
Lawmakers are struggling to agree on if and how to incentivize states to enact violence prevention programs. These include ones that take away weapons from those who pose a danger to people, including themselves.
The other contentious point is the boyfriend loophole that allows domestically violent unmarried partners to continue purchasing guns despite the fact that spouses who commit domestic violence are barred from the right. Working this issue out, however, means the law must define exactly who qualifies as a partner or "boyfriend."
If a bill is passed with red flag law incentives, states could enact laws restricting the purchase and enabling the confiscation of guns; the specific regulations would vary from state to state. These laws could be helpful in the instance of a suicidal person, but supporters of the Second Amendment fear such restrictions could quickly escalate — leading to a denial of due process or the filing of false claims against someone that doesn't really pose a threat.
Bill Likely to Hit 60 Votes in the Senate
With McConnell's tentative support, the bill will likely hit the 60 votes needed to pass in the Senate. Yet, that will be contingent on the written bill following the approved framework closely. It will also have to be approved in the House, which is likely after it recently voted 223-204 to pass a large gun control bill that included bans on high-capacity magazines and raising the age of purchasing an assault rifle from 18 to 21.
There are compelling arguments on both sides. What's your opinion? Are red flag laws a good thing, or are they a slippery slope into more gun control? Can both parties come together to pass common-sense laws that don't infringe on the Second Amendment? Only time will tell.
Copyright 2022, ConservativeInsider.org