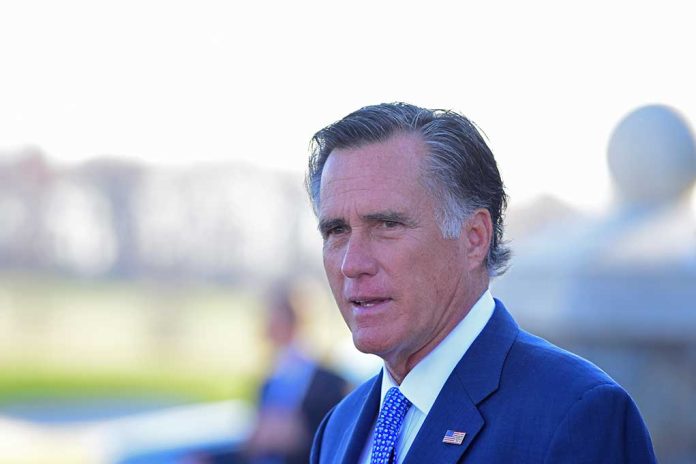 (ConservativeInsider.org) – In December 2021, Congress increased the federal debt limit to approximately $31.4 trillion. This is the amount that the federal government can borrow to pay for Social Security, tax refunds, paychecks for soldiers, and Medicare, among other things. With all this spending happening, concerns about the debt limit are growing, and lawmakers are stepping up with their own solutions.
The US Treasury is quickly heading towards hitting that debt limit, and agency Secretary Janet Yellen warned the US House of Representatives that it would need to move fast to stop the government from defaulting on its debt. If such an event occurs, it would wreak havoc on America and its economy. Lawmakers, including Mitt Romney, are putting bills on the table to address this issue.
House Speaker Kevin McCarthy said a cap on spending in exchange for temporarily raising the debt ceiling could be the way to go to avoid a potential default on the nation's debt. https://t.co/NDTLjDsmUn

— NPR Politics (@nprpolitics) January 13, 2023
Senators Mitt Romney (R-UT) and Joe Manchin (D-WV) have co-sponsored the bipartisan Time to Rescue United States' Trusts (TRUST) Act. It proposes that lawmakers create "Rescue Committees" for each Trust Fund that is in danger of running low, such as the Highway Trust Fund, Medicare Part A Fund, and the Social Security Old-Age and Survivors Insurance Trust Fund.
Another option to try and keep the debt and its interest from continuing to snowball is the Responsible Budgeting Act that Representatives Jodey Arrington (R-TX) and Scott Peters (D-CA) introduced last term. This legislation proposes that the sitting president submit a plan to reduce the debt-to-GDP ratio by a minimum of 5% in the coming years.
Either way, a successful plan to reduce the national debt must cut superfluous government spending, increase federal income, or a combination of the two. While there are many different options to do this, lawmakers will have to actually agree on one in order for it to actually work. But, Kevin McCarthy is reported to have made quite a few concessions while collecting enough votes to become House Speaker, which could greatly complicate that process.
Copyright 2023, ConservativeInsider.org