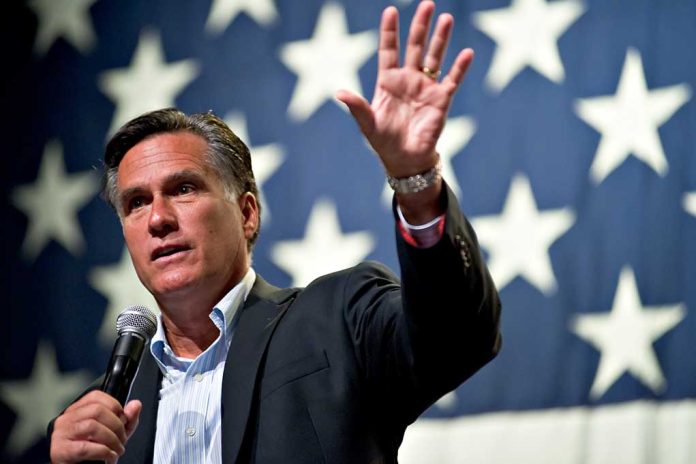 Mitt Romney's Seemingly Unusual DONATIONS Just Came To Light
(ConservativeInsider.org) – After the mass shooting at a Texas elementary school last week, many Liberals began targeting politicians who received money from the National Rifle Association (NRA), including Senator Mitt Romney (R-UT). However, it seems these attacks skewed the facts just a bit and tried to make the Utah Senator into someone he is not.
On Tuesday, May 24, Human Rights Lawyer Qasim Rashid replied to a tweet from Romney and shared how much money Romney had received from the NRA:
Mitt Romney is America's #1 recipient of NRA money, with $13,647,676 in NRA contributions in his bank.

— Qasim Rashid, Esq. (@QasimRashid) May 24, 2022
That number appears to have come from Brady.org, a gun reform organization. On Brady's list of NRA-backed Senators, Romney received nearly double what Senator Richard Burr (R-NC) got, who is second on the list.
However, Romney is so high on the list because Brady likely included the $11 million the NRA spent in "independent expenditures" when it opposed Barack Obama in the 2012 presidential race. Presidential races obviously cost vastly more than Senate races. However, that $11 million was not specifically given to Romney, although it did support the Republican platform and, by association, Romney's candidacy. But, according to FEC filings, Romney did not receive any money from the NRA for his most recent Senate campaign in 2018.
In a statement to The Salt Lake Tribune, Romney spokesperson Arielle Mueller highlighted that "no one owns Senator Romney's vote, as evidenced by his record of independence in the Senate." While Romney is pro 2A rights, he has always supported limited federal government and left the decision of more restrictive gun reform up to the states.
Copyright 2022, ConservativeInsider.org