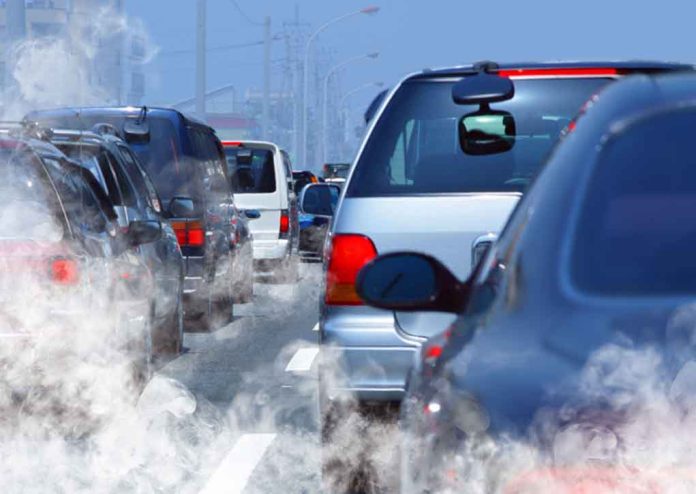 17 States Agree These Vehicles May Soon Be Banned…
(ConservativeInsider.org) – The green energy movement has brought a wide range of regulations and innovations, including eco-friendly washing machines and reusable silicone snack bags. But, the clean energy agenda is also creeping into the vehicle industry, so much so that California passed a ban on the sale of new gas-powered vehicles to be in full effect by 2035. Many other states, including Washington, Connecticut, and Massachusetts, have also attached themselves to that law. Not everyone is thrilled about this, though.
In late August, California Governor Gavin Newsom (D) announced his state would no longer allow people to purchase new gas and diesel vehicles after 2035. Right after that declaration, Washington State Governor Jay Inslee (D) celebrated the move and vowed his state would follow California's law as well. All in all, 17 states (New York, Massachusetts, Vermont, Maine, Pennsylvania, Connecticut, Rhode Island, Washington, Oregon, New Jersey, Maryland, Delaware, Colorado, Minnesota, Nevada, Virginia, and New Mexico), have agreed to follow California's car regulations when it comes to the green energy transition instead of less restrictive federal laws. That means they too will be banning gas-powered cars soon.
However, not all these states are on board with this new ban. Virginia Governor Glenn Youngkin (R) released a statement right after Newsom's announcement speaking about how he would untie his state from California's "ridiculous edict."
This is one of the most
ridiculous edicts I've heard of in a while.

Glad to see that Colorado is already pushing back against it! https://t.co/VoZpQ7W8Gz

— Lauren Boebert (@laurenboebert) September 6, 2022
The Minnesota Auto Dealers Association is also pushing back against the ban, emphasizing that fully electric cars do not do great in the state's extremely cold temperatures. Fully eliminating gas and diesel-powered cars fully could leave the state without working vehicles in the winter in a matter of years.
As the ban gets closer, more states will have to decide their position on it as consumers come to terms with what it could mean for them, their transportation, and their wallets. Will they stick with California's strict ruling, or will they revert to federal guidelines?
Copyright 2022, ConservativeInsider.org