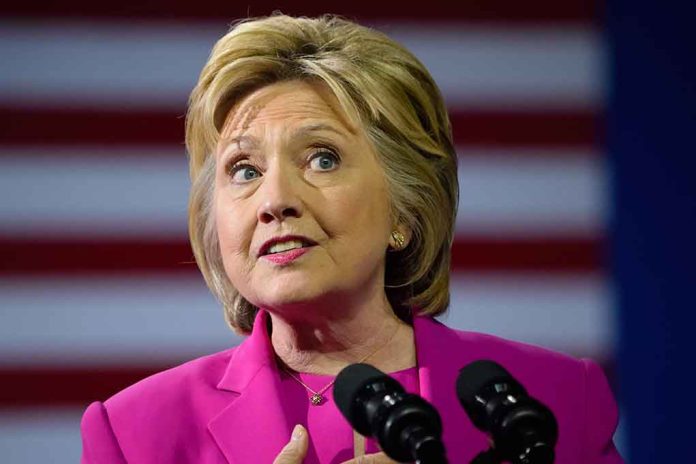 (ConservativeInsider.org) – Since the attempt to take the White House, Hillary Clinton's 2016 campaign has become bogged down with legal proceedings and scandals. The latest investigation into Hillary For America comes from Special Counsel John Durham, who is now asking a federal judge to order the campaign to hand over documents previously withheld under the guise of "attorney-client privilege and work-product protection."
On Wednesday, April 6, Durham filed a 23-page document hoping to get 1,455 documents released for an in-camera review, which would allow Durham to privately look at them without the press or public eye watching over his shoulder during the process. The research firm Fusion GPS withheld these documents, but according to the New York Post, only 18 of the emails include an attorney, bringing the withholding claims into question.
The New York Post shared more about Durham's probe here:
John Durham demands docs from DNC, Hillary Clinton campaign, Fusion GPS https://t.co/gHcFbCBKwL pic.twitter.com/0d147zyUUZ

— New York Post (@nypost) April 8, 2022
This latest probe into Hillary Clinton's sketchy campaign tactics comes shortly after the FEC fined both her campaign and the Democratic National Committee (DNC) for purposefully trying to smear former President Donald Trump in a Russian "dossier" scandal. If the federal court grants Durham his latest request, it could bring more light and truth onto just what Clinton was up to in 2016.
Copyright 2022, ConservativeInsider.org