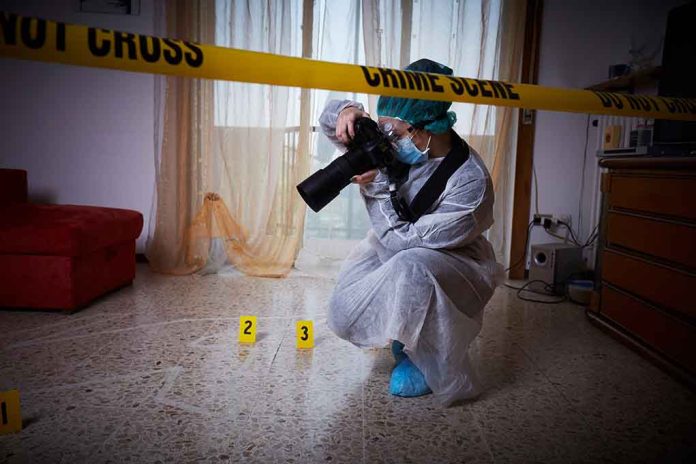 (ConservativeInsider.org) – A beloved pediatrician was fatally stabbed while sitting outside her home in Texas on Saturday, October 28th.
The 52-year-old mother of two, Dr. Talat Jehan Khan, was sitting at a table outside her apartment complex around noon in Conroe, Texas when 24-year-old suspect Miles Joseph Fridrich allegedly stabbed her multiple times.
Several people witnessed the attack, including multiple children. According to witness reports, the suspect stabbed Khan, then checked her pulse to see if she was still alive before stabbing her three more times. The suspect was then chased off by a neighbor who witnessed the attack and grabbed his own katana to confront the suspect.
Family members said Khan moved to Texas from Seattle this summer because she liked "sun and warm weather." They also said her life revolved around her own children and the children she worked with as a pediatrician. Khan, a Pakistani American, was known to be a devout Muslim.
It is believed that Khan and Fridrich were unknown to each other before the attack. Police Sgt. David Dickinson said they have no reason to believe the crime was motivated by ethnicity or race, but they have obtained search warrants to investigate the suspect's social media and devices. Dickinson said that at this point in the investigation, the homicide appears to be "completely random." The local Council on American-Islamic Relations in Khan's area said they are paying "close attention" to the investigation for fear it might have been a racially or religiously motived crime.
According to a delivery driver who lives in the area, the suspect, Fridrich, lived under an overpass a few miles from the apartment complex where he attacked Khan. The driver stated that Fridrich would become agitated when the store he worked for refused to give Fridrich food for free.
Dr. Khan leaves behind a 23-year-old son and a 14-year-old daughter. Community members have come together to mourn her and express their sympathies.
Copyright 2023, ConservativeInsider.org