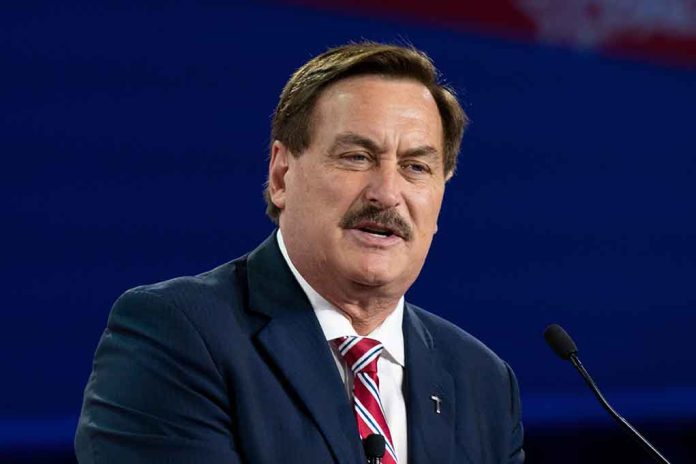 (ConservativeInsider.org) – MyPillow CEO Mike Lindell has been an avid supporter of former President Donald Trump for years. When the 45th president questioned the legitimacy of the 2020 election, the millionaire was right by his side. Even now, he is throwing his support behind the 2024 presidential candidate while attacking his competitors, including Florida Governor Ron DeSantis (R).
During the Conservative Political Action Conference (CPAC) on Thursday, March 2, Lindell was speaking with reporters when he called DeSantis a "Trojan horse." He accused him of having "money behind him" and giving Disney "everything they wanted."
The MyPillow CEO was criticizing how DeSantis dealt with Disney when he was signing the Parental Rights in Education law, which progressives labeled the "Don't Say Gay" law in protest. While Lindell thinks the Florida leader gave in to the children's entertainment behemoth, he actually just signed a bill on February 27, giving the state more power over Disney's Florida theme park, which was mostly self-governed up to this point.
Mike Lindell, the founder of MyPillow @MyPillowOutlet at the 2023 CPAC Conference. He is clearly throwing his support behind Donald Trump in the 2024 presidential race. #MikeLindell @realDonaldTrump @RonDeSantisFL #trojanhorse @WaltDisneyWorld #Florida @CPAC #2024Election pic.twitter.com/yCRgDF4fcs

— The Jewish Voice (@JewishVoice) March 2, 2023
Lindell also claimed "the media is covering up for Ron DeSantis" and urged listeners not to believe things they hear from mainstream news outlets about the governor. While he did not provide any examples to back up this "Trojan horse" claim, he did claim Trump is beating him by over 40% in polls, a number not found in recent surveys these days.
While Lindell is slinging insults at the Florida governor, who has yet to announce a 2024 bid, the GOP leader is notably absent from the CPAC conference. Instead, he is out on tour for his new book. Meanwhile, both Trump and former South Carolina Governor Nikki Haley, who also announced a bid for the presidency, spoke over the weekend. While he has not yet announced an official bid, former Secretary of State Mike Pompeo also shared an address at CPAC.
Copyright 2023, ConservativeInsider.org