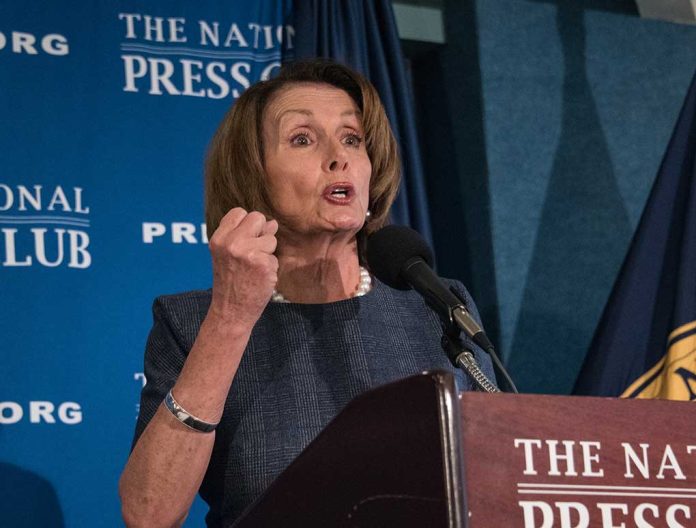 Pelosi Is Calling For A Vote On THESE Gun Laws
(ConservativeInsider.org) – To nobody's surprise, the slew of mass shootings in the US in recent weeks has pushed Democrats to revitalize their calls for more gun control laws. Any such bill would have to pass in the House before moving on to the Senate where it would face a difficult approval process with the chamber split 50-50. But, House Speaker Nancy Pelosi (D-CA) is still moving forward will new gun reform legistlation anyway.
On Thursday, June 2, Pelosi announced she would lead the House in voting on gun control laws the following week. The legislation, if signed into law, would limit high-capacity magazines and bump stocks, raise the age for purchasing a semi-automatic weapon, increase requirements for firearm storage, and strengthen background check requirements.
Pelosi also hopes to vote on the Federal Extreme Risk Protection Order Act, which would make it easier to take guns away from people who pose a high risk to themselves or others as well as an Active Shooter Alert Act next week.
The House Judiciary Committee marked up three new gun laws that will head to the floor for a vote next week, House Speaker Nancy Pelosi said Thursday. https://t.co/6VVa2ReDZT

— NEWSMAX (@NEWSMAX) June 3, 2022
Few experts believe the large gun package will receive enough votes to pass in the Senate where it would need 10 Republican senators — minimum — to approve it.
What do you think about the package — does it have any hope of succeeding?
Copyright 2022, ConservativeInsider.org