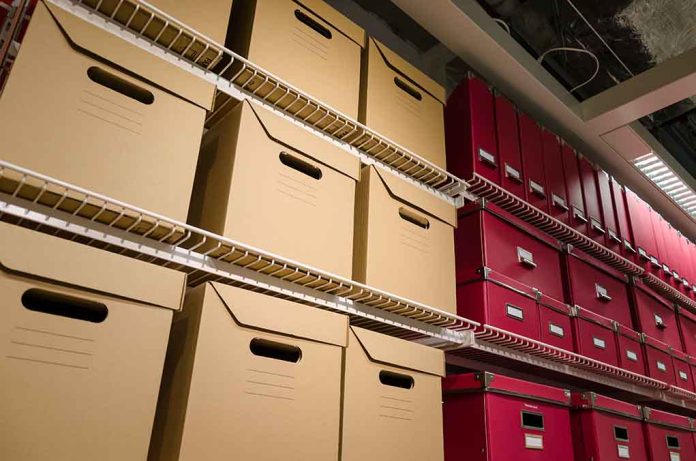 (ConservativeInsider.org) – Since the start of 2023, Americans have learned about a trove of various classified documents President Joe Biden had stored in the garage of his Delaware home as well as at the Penn Biden Center in Washington DC. While little is known about these papers, the National Archives and Records Administration (NARA) has now revealed an additional nine boxes of documents have been taken from his attorney's office in Boston, Massachusetts.
In a March 7 letter from Acting Archivist Debra Steidel Wall to Senators Chuck Grassley (R-IA) and Ron Johnson (R-WI), Wall informed the lawmakers that "NARA has not reviewed the contents of the boxes" found at Pat Moore's offices in Boston. Moore is a personal attorney for Biden.
While NARA does not know when the boxes arrived in Boston, it did confirm they are somehow connected to the documents found at the Penn Biden Center that Biden's attorneys began sorting through in October 2022. The letter also confirmed that NARA officials moved the nine boxes from the lawyer's office to the John F Kennedy Presidential Library nearby for secure storage on November 9, 2022.
NINE more boxes of classified documents were found in Boston after they were moved from the Penn Biden Center before the midterm elections.

Congress must investigate Joe Biden's handling of these documents.

Americans deserve answers and accountability. pic.twitter.com/aoepIIImE6

— Rep. Andrew Clyde (@Rep_Clyde) March 9, 2023
While NARA may not know what is in the boxes from Boston, attorney Moore or Biden's executive assistant from his time as Vice President, Kathy Chung, may know. Now, the House Oversight Committee plans to speak with her in April about her involvement in packing up Biden's office years ago and the transportation of his documents.
Chung's lawyer told CNN his client "is not agreeing to produce everything" requested of her, just the items specifically related to the transfer of documents from the White House to the Penn Biden Center that occurred in 2017. Federal investigations typically move quite slowly, so it may still be quite some time before Americans learn more about what secrets Biden left unprotected in his various offices.
Copyright 2023, ConservativeInsider.org