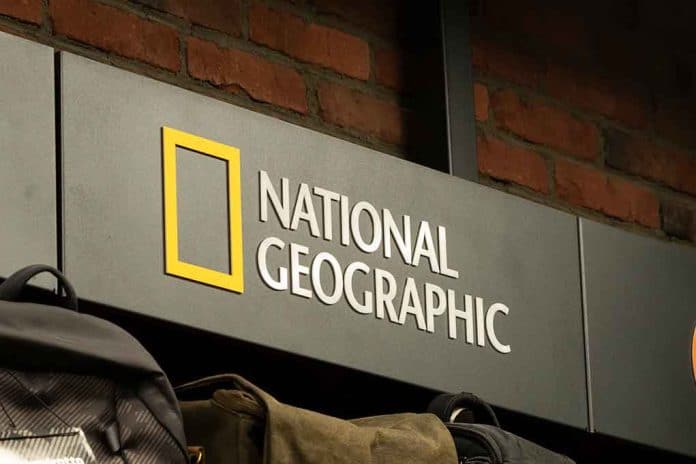 (ConservativeInsider.org) – Sometimes, books make it to publishing with some minor errors that are quickly fixed. In much more rare instances, however, they have blatant errors publishers should be quick to correct. Such a fumble is greatly frowned upon in the academic world, and it turns out National Geographic had a major mistake when it put out a book falsely claiming Kyle Rittenhouse killed two black men in Wisconsin in 2020.
On November 2, National Geographic published "The Good Kings: Absolute Power in Ancient Egypt and the Modern World," written by UCLA Egyptology Professor Kara Cooney. In the book, Cooney writes about "Rittenhouse, who used his semiautomatic weapon to kill two Black men in Kenosha, Wisconsin." However, at the time of publishing, police and the media had already established the facts of the case, including the fact Rittenhouse shot three white men, killing two. National Geographic had no excuse to let these false facts make it to print.
On November 19, a jury acquitted Rittenhouse on all counts against him, including first-degree reckless homicide. The Epoch Times shared more about Nat Geo's blunder:
Kara Cooney, a @NatGeo writer, falsely said in a new book that #KyleRittenhouse killed 2 black men in #Wisconsin in 2020.

Rittenhouse shot 3 white men in #Kenosha during the riots. He was acquitted on all charges by a jury late last year. https://t.co/yFbpnQgL4d

— The Epoch Times (@EpochTimes) January 6, 2022
By publishing this book with such a grossly inaccurate characterization of Kyle Rittenhouse, National Geographic showed lackluster attention to facts and truth. Hopefully, the publication turns itself around before it's deemed completely untrustworthy as a source of news and information.
Copyright 2022, ConservativeInsider.org