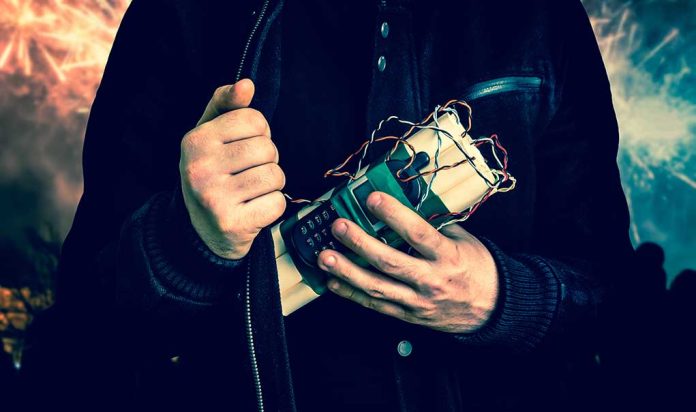 (ConservativeInsider.org) – Over a year since Russia invaded Ukraine, there is still a decent amount of pushback from its citizens about the war. While President Vladimir Putin tries to keep dissent down as much as possible, it still rears its head. Most recently, a bomb exploded in St. Petersburg, killing a popular pro-war Russian blogger Vladlen Tatarsky. Now, the mysterious National Republican Army (NRA) claims it carried out the attack.
On Tuesday, April 4, former Russian lawmaker Ilya Ponomarev wrote on Telegram that the NRA killed Tatarsky, a "well-known warmonger and war propagandist," according to a translation by Newsweek. The statement highlighted that the NRA acted alone, shutting down any rumors that Ukrainian special forces aided in the killing. It also praised Darya Trepova, the woman that delivered the bomb, as a "hero."
#Russia's little known "National Republican Army" assumed responsibility for the murder of Vladlen Tatarsky.
This is the same group which claimed to have killed Dugina.

Here is a translation of the group's post.#StopRussia pic.twitter.com/M5ulp3Kacc

— Tim White (@TWMCLtd) April 4, 2023
Russian authorities arrested Trepova for the murder of Tatarsky and charged her with terrorism. To pull off this assassination, Trepova delivered a golden statue of Tatarsky that contained explosives to her target while he was attending a pro-war event at a St. Petersburg cafe. Soon after, it exploded, killing its receiver and injuring dozens more.
Tatarsky, who spread pro-Russia propaganda to his 560,000 Telegram subscribers, has close ties with the Wagner mercenary group and its leader Yevgeny Prigozhin. He was actually at a cafe owned by Prigozhin when he died. Some analysts believe choosing to murder Tatarsky while he dined at an establishment owned by the Wagner group leader was a warning to the mercenaries, although if so, the man is taking it in stride. According to reports, Prigozhin published a video two days after the murder detailing how the West threatens Russia, all while sitting in the exact spot where his colleague died.
The NRA also claimed responsibility for the 2022 car bomb that killed Darya Dugina, a pro-war reporter and daughter of Alexander Dugin, a man commonly referred to as "Putin's Brain." As this secretive group is slowly coming into the international spotlight, it could be a sign of more people willing to stand up to Putin from within his own nation.
Copyright 2023, ConservativeInsider.org