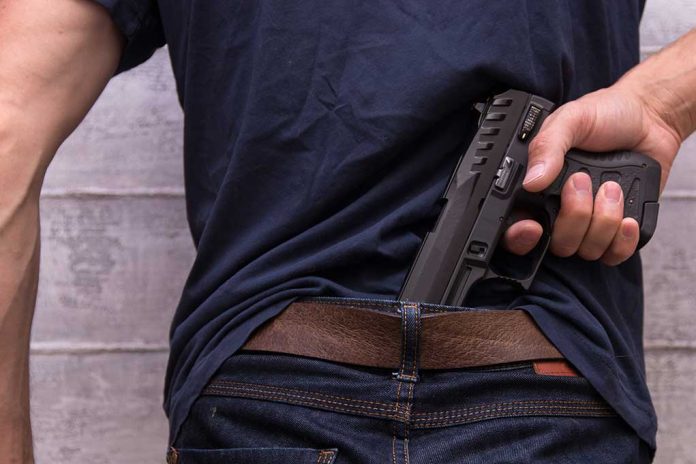 This Loophole In Newest Proposed Gun Law Brings It To A Halt
(ConservativeInsider.org) – In the wake of recent mass shootings, Americans have been searching for the best way to limit future tragedies facing everyday citizens who just want to attend school, go grocery shopping, or head to church without being shot. In response, a bipartisan group of lawmakers is trying to agree on new gun control legislation based on a recently announced framework, but they are getting caught up in the "boyfriend loophole."
On Wednesday, June 15, 10 Democrats and 10 Republicans tried to come to find a compromise on the definition of a "boyfriend." This is because married partners or unmarried partners who live together that have been convicted of domestic violence cannot legally own a weapon, but boyfriends and girlfriends with a similar conviction can purchase a firearm.
Gun control advocates want to close this loophole, but Second Amendment supporters need to ensure such a potential restriction is not abused.
Bipartisan Senate bill on gun violence stalls over red flag laws, 'boyfriend' loophole | Just The News https://t.co/mpZ0aLHOWp

— John Solomon (@jsolomonReports) June 16, 2022
"Red flag" laws like this one prevent a potentially dangerous person from owning a gun. Other such prevention programs include ones that allow friends and family to petition a court to ban someone who is likely to harm themselves or others from purchasing a weapon.
Right now, some of the negotiating lawmakers are hoping to include incentives for states to implement such violence prevention programs in the new legislation. To keep the momentum they achieved with the framework announcement going, lawmakers would need a bill drafted and ready for a vote before June 27, when the Senate goes on a two-week recess.
Copyright 2022, ConservativeInsider.org