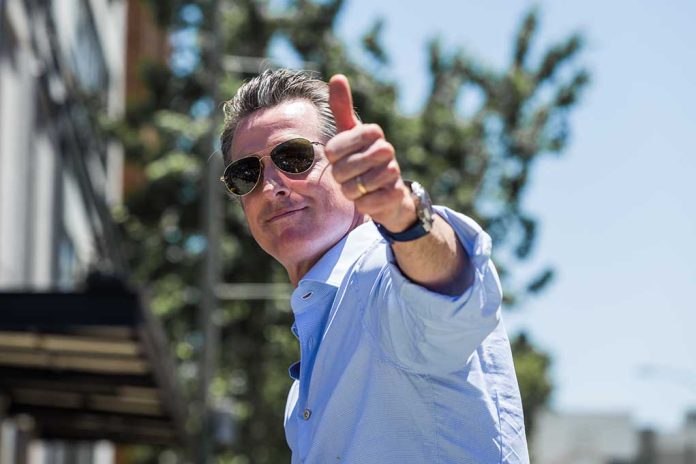 Gavin Newsom Signs Laws That Target Other States
(ConservativeInsider.org) – After the US Supreme Court (SCOTUS) overturned Roe v. Wade this summer, states scrambled to pass laws to either restrict or preserve abortion to allegedly reflect their constituents' desires. While some states have banned all abortions, California has been trying to attract women seeking abortions from out of state. The Democratic state Governor Gavin Newsom (D) just signed multiple laws to open up abortion access while, in a legal sense, muddying the waters around this topic.
On Tuesday, September 27, Newsom signed 12 abortion bills into law to help women end their pregnancies. Some laws punish health insurance companies that share patient histories that include abortion. Others place a ban on police departments working with investigators from other states who are attempting to see if a resident obtained an abortion in California. However, states will likely begin to battle over their conflicting laws and desires, something that courts will have to oversee in the coming months.
The California government also launched a new abortion website detailing how to get one, with specific sections for out-of-state women and illegal immigrants.
Gov. Gavin Newsom on Tuesday signed roughly a dozen laws aimed at turning California into an abortion sanctuary, offering a roadmap for Dem leaders — with Newsom as the guide.

Here are 5 ways the state is strengthening abortion rights and access ⬇️https://t.co/uZEkGApTJx

— POLITICO (@politico) September 27, 2022
Newsom is also expected to sign a law providing up to $20 million in taxpayer dollars to help fund these women wanting to travel to California for abortions. While pro-abortion activists applauded these new laws, many experts are concerned it could simply make the already complicated laws around abortion much more difficult to decipher.
Copyright 2022, ConservativeInsider.org