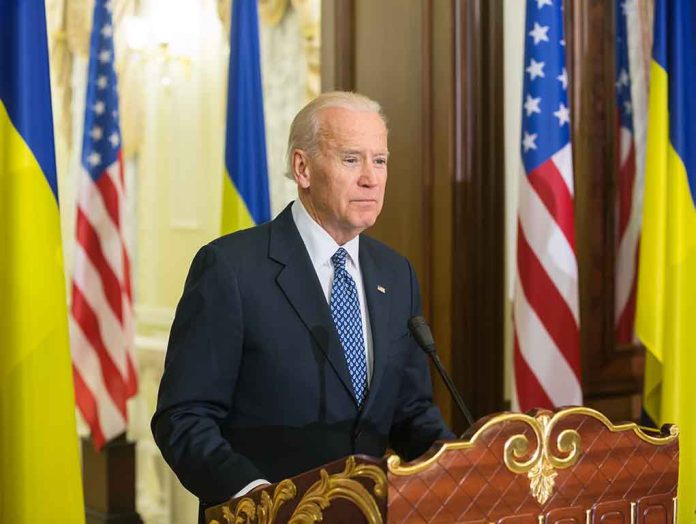 (ConservativeInsider.org) – Ever since TikTok became popular, many people have harshly criticized the video-sharing app for likely sharing American user data with China. Various lawmakers have introduced different bills that would ban the app to different extents. However, the one currently gaining traction and endorsed by the White House doesn't ban the app at all.
On Tuesday, March 7, Senators Mark Warner (D-VA) and John Thune (R-SD) introduced the Restricting the Emergence of Security Threats that Risk Information and Communications Technology (RESTRICT) Act, which they say will "comprehensively address" the various threats that technologies pose to national security. National Security Advisor Jake Sullivan praised the bill, highlighting it would "empower the United States government" to keep other nations, like China, from "exploiting" data.
However, some are questioning why TikTok supports the act that could lead to a ban on itself down the road.
Not sure if this is fully appreciated.@tiktok_us supports the "RESTRICT Act," the exact same bill the White House has endorsed.

At the very least, that should give us pause, no? pic.twitter.com/OQvQYmMF4M

— Michael Sobolik (@michaelsobolik) March 14, 2023
Representative Jim Banks (R-IN), in the Washington Free Beacon, criticized the bill, calling it a "half-measure to avoid confronting their biggest benefactors — China and Big Tech." Similarly, Senator Marco Rubio (R-FL) says the bill "gives the illusion of action, but it's not action."
The RESTRICT Act would give the Secretary of the Treasury the power to ban transactions with any group or business that could provide personal data to any entity associated with China and the Chinese Communist Party. The proposed legislation does not mention TikTok by name, although the bill could be used to ban the app and others like it in the future. This lack of an outright ban is what lawmakers like Rubio and Banks dislike about the potential law.
In the end, it is up to each individual to decide how much personal info they are willing to put on the internet, which can be accessed by people all around the world, including bad actors. However, American national security as a whole may be at risk if Congress cannot come to an agreement that solidly protects citizens' sensitive data.
Copyright 2023, ConservativeInsider.org