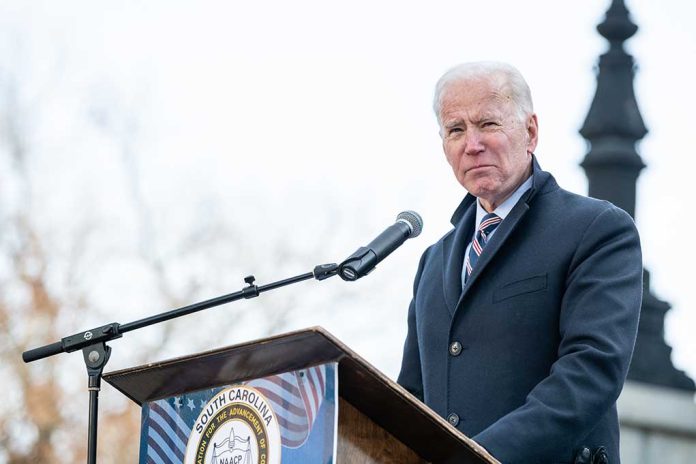 (ConservativeInsider.org) – One of the president's many jobs is to nominate people to top positions within the federal government and the judicial system. At the start of 2023, President Joe Biden released another round of nominations to be approved by the Senate. Within the lengthy list is Gigi Sohn's appointment to join the Federal Communications Commission (FCC), a government agency that regulates communications by phone, satellite, cable, wire, and more within and outside of the US. However, Sohn's path to a position with the FCC is off to a rocky start.
Back in 2021, Biden had nominated Sohn to the FCC, and this year's submission marks the second time she hopes to become a member of the regulatory agency. Just like 2021, though, critics are honing in on Sohn's past to keep her from getting enough votes.
In an exclusive report from the Daily Wire, the outlet points out that according to Sohn's Public Financial Disclosure Report, the nominee is a Senior Fellow & Public Advocate at the Benton Institute for Broadband & Society, which pays her $137,002 a year in consulting fees. In a post on the organization's website, it highlights Biden's nominee as one of America's "leading public advocates for open, affordable and democratic communications networks."
The Benton Institute has close connections to major businesses for which the FCC sets rules. During a recent event, the group thanked its sponsors, which include but are not limited to:
T-Mobile
Verizon
Google Fiber
AT&T
Dish Network
Twitter
Gigi Sohn, President Joe Biden's progressive nominee for the FCC, will likely face intense scrutiny over her seemingly endless controversial statements as she hopes to get confirmed to the nation's leading technology agency. https://t.co/kL0E2t0jkJ

— Breitbart News (@BreitbartNews) January 31, 2023
Critics are specifically worried about how close Sohn is with major tech companies and how they could use their relationship with her to govern public policy to their advantage. Other people are nervous about Sohn's history of attacking conservative news stations such as One America News Network and Fox News.
Understandably, many people are concerned a top consultant for a think tank funded by Big Tech could be given the power to regulate the same companies that help put money in her bank account.
Copyright 2023, ConservativeInsider.org