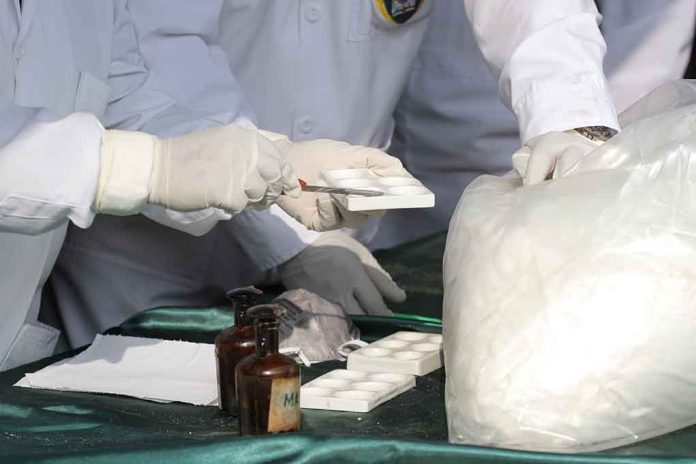 NEW RECORD SET – Biggest Stash Ever Found!
(ConservativeInsider.org) – So many Americans have lost a loved one to a drug overdose as the contraband becomes more pervasive in society. Traffickers are always looking for new ways to smuggle in these deadly items, but governments are learning new ways to find them just as quickly. One of the largest drug busts in history just occurred when Australia's Drug and Firearms Squad uncovered nearly 4,000 pounds of methamphetamine at their border.
In July, the Australian Border Force used a tip to uncover approximately 3,968 pounds of meth, commonly called "ice," concealed within marble stone in multiple sea cargo containers. The seizure occurred at Port Botany and ended with the arrest of three people. Officials do not know what group is responsible for this shipment, but they are working diligently to figure that out.
Hidden in marble tiles shipped from the Middle East to Sydney, the drugs have been valued at AU$1.6bn (£944.2m) by police https://t.co/nhaxVMGxCg

— Sky News (@SkyNews) August 26, 2022
Experts estimate the street value of the drugs to be around $1.1 billion US dollars, marking it as the largest seizure ever in Australia. A similar event happened in June 2019 in the US, when authorities found 40,000 pounds of cocaine at a port in Philadelphia, which likely had a street value of over a billion dollars.
Announcements like these are a solid reminder that traffickers are constantly working to get these illicit substances into the hands of innocent people of all ages, all in the name of profit.
Copyright 2022, ConservativeInsider.org