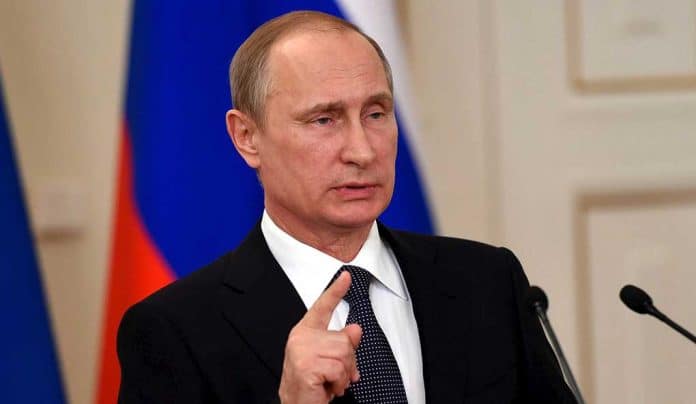 (ConservativeInsider.org) – On Monday, February 21, Russian President Vladimir Putin announced he was recognizing two eastern Ukrainian territories, Donetsk and Luhansk, as independent. He also ordered troops into Ukraine to occupy the regions he called "ancient Russian lands." While that is all going on, an alleged Russian plan is causing serious concerns.
According to reports, Russian troops have moved within three miles of the Ukrainian border in other regions. Satellite imagery shows Putin's military and equipment hidden in forests in the Soloti and Valuyki regions where civilians are located. Field hospitals are also allegedly being built, presumably to care for wounded troops. Russia reportedly has plans to overwhelm Ukraine with firepower in the opening days of a conflict should it reach that point. If that happens, tens of thousands of Ukrainians could die very quickly.
In addition to the alleged battleplans, the US warned the United Nations (UN) it believes Russia is creating a kill list.
The US has received credible information that Russia is planning to kill and arrest Ukrainians after an invasion – and already has a list of targets https://t.co/gsavUCsSVj

— Sky News (@SkyNews) February 21, 2022
The US thinks Putin will kill a number of dissidents, critics, and others if it moves into other regions. There were allegedly conversations in President Joe Biden's administration about whether to move Ukrainian President Volodymyr Zelenskyy out of the country over fears he might be targeted. Of course, it's hard to tell what might happen at this point.
Copyright 2022, ConservativeInsider.org