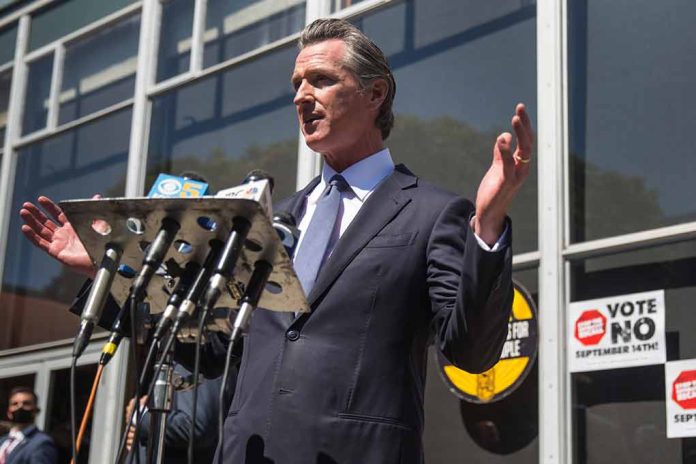 (ConservativeInsider.org) – The death of Senator Dianne Feinstein required California Governor Gavin Newsom to appoint a replacement until the next election in November 2024. Newsom has appointed Laphonza Butler to fill the large shoes left behind by Feinstein. Butler is the president of Emily's List, an organization working to elect Democratic women since 2021.
Butler began her career as a union organizer and served as president of the California SEIU State Council from 2013 to 2018. She has worked for Kamala Harris before Harris was elected as Vice President; she served a term as regent for the University of California and, upon taking office, will become the first black lesbian to serve in the Senate.
According to PewResearch.org, the representation of LGBT members has grown since tracking began in the late 80s. Still, only two members of the 2023-2024 Senate identify as such, and 11 in the House of Representatives. All but one are Democrats; George Santos of New York is the lone Republican who was the first open LGBT non-incumbent Republican elected to Congress.
Some say the LGBT community remains under-represented in elected offices as they allegedly make up 6.5% of the country's population but account for barely 2% of officials on Capitol Hill. Moving to state governments, the statistics improve for representation of the LGBT community.
Pete Buttigieg, the former presidential nominee, is now the 19th United States Secretary of Transportation and is currently serving as the first openly gay Cabinet Secretary in U.S. history, the youngest Cabinet member, and the youngest to serve as Secretary of Transportation. Buttigieg is a naval veteran and doesn't let his sexual identity define him as some politicians do.
With Dianne Feinstein's legacy to consider and eyes on her as a member of a small group of LGBT politicians, it remains to be seen if she will rise to the challenge or simply warm the seat that has long belonged to another.
Copyright 2023, ConservativeInsider.org