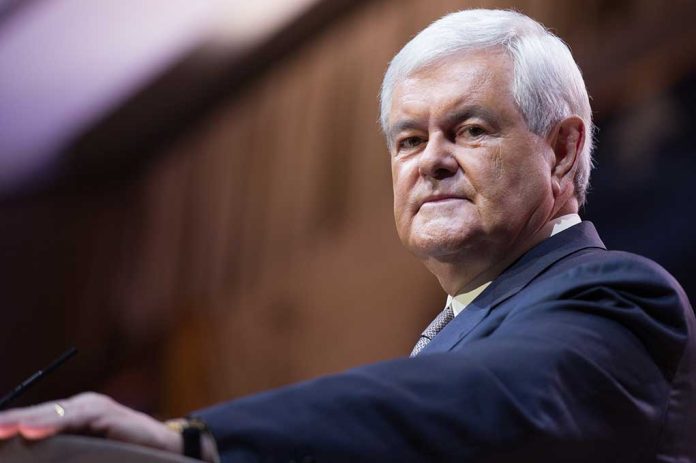 (ConservativeInsider.org) – In a Democratic Republic, voters get to elect politicians they believe will best represent them in the government and improve their lives. In the United States, that's precisely what happens in our free and fair elections. With this in mind, former House Speaker Newt Gingrich told "Fox and Friends" that Democrats will struggle to find any useable platform leading up to the November midterms.
On Monday, April 25, Gingrich spoke with Fox News commentators about the upcoming election, highlighting that Democrats won't be able to "message" their way to an electoral victory.
Newt Gingrich on 'Fox & Friends': Biden, Democrats can't message their way out of this
https://t.co/yDl0pvAPMS

— Fox News (@FoxNews) April 25, 2022
Gingrich used the example of a person spending $92 to fill up their car this month due to inflation. How is the Left supposed to use their green energy platform to convince such an American to vote for them? The former speaker highlighted that Democrats had a year and a half in Congress and the White House to improve this nation. Instead, Americans are dealing with higher food, gas, and energy prices across the board.
Gingrich's main point was simply that the Democrats have not done anything to instill confidence in their leadership over the past year and a half. With this, it will be difficult for them to garner confidence in their candidates and secure momentum for the peoples' votes.
Copyright 2022, ConservativeInsider.org