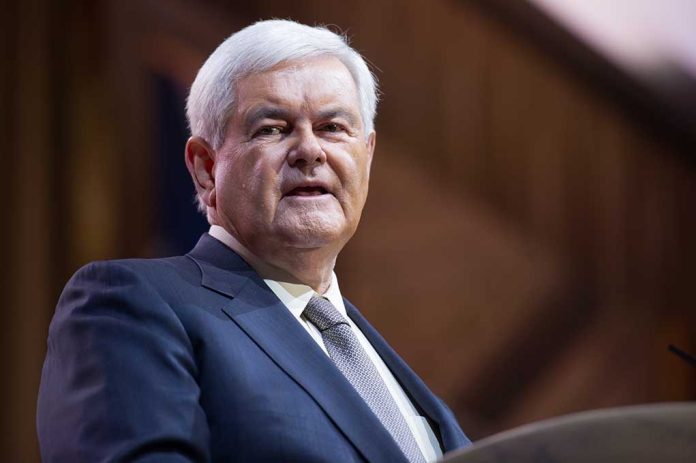 Newt Gingrich Reveals FBI's SECRET Intention… It's Sneaky
(ConservativeInsider.org) – Newt Gingrich (R) led the US House from 1995 to 1999 as its speaker while representing Georgia's 6th district. He went on to become a major political author, consultant, and leader within the Republican party. Now, he is warning that the FBI is making partisan moves rather than remaining an independent law enforcement federal agency.
During an appearance on Fox News' "Life, Liberty & Levin" with host Mark Levin, Gingrich declared the FBI's raid on former President Donald Trump's Mar-A-Lago estate "makes no sense" and it is, in fact, "waging war" against the 45th president.
Newt Gingrich and Mark Levin put FBI on NOTICE after FBI raid on Trump:

"They're playing with FIRE" pic.twitter.com/t0k6CEjf8w

— Benny Johnson (@bennyjohnson) August 29, 2022
The experienced politician called both the DOJ and senior FBI officials "corrupt," which implied this "deliberate, vicious, ongoing struggle" against Trump has been going on for five years. He believes the FBI could be using its raid to cover up information the former POTUS had revealing its missteps in recent years, perhaps as far back as the 2016 Russia hoax.
Gingrich wondered aloud if the end-game for the federal agency's raid is to indict him with a DC jury, a district that only gave the former president 5.6% of its vote. If so, the whole scheme is one long strategy to try and prevent Trump from winning the White House, should he choose to run again.
Copyright 2022, ConservativeInsider.org