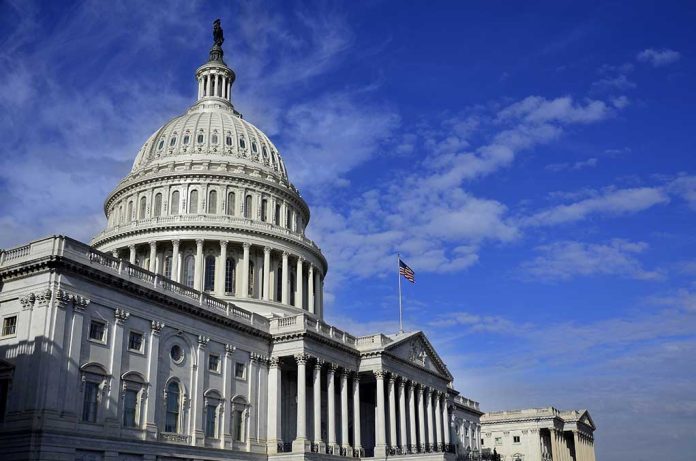 Newt Gingrich Reports "Good Targets" for GOP To Target Next
(ConservativeInsider.org) – Former House Speaker Newt Gingrich knows the GOP inside and out and has an incredible understanding of how Congress works after his decades working there. So, when he shares his insight into potential next steps for leadership to take, they often listen. He did this recently on Fox News when he highlighted three Democratic "targets" for House leadership to remove from their committees.
On Monday, November 21, Gingrich appeared on the Fox News Channel, where he commended House Minority Leader Kevin McCarthy (R-CA) on his latest suggestion to kick at least three liberals off of the Congressional committees they serve on.
The former speaker emphasized how House Speaker Nancy Pelosi (D-CA) set the precedent to make this possible. Last year, she rallied her party and even a few Republicans to remove Representative Marjorie Taylor Greene (R-GA) from the Education and Budget Committees for her association with various right-wing ideologies.
Last year, I promised that when I became Speaker, I would remove Rep. Ilhan Omar from the House Foreign Affairs Committee based on her repeated anti-semitic and anti-American remarks.

I'm keeping that promise. pic.twitter.com/04blBx3neD

— Kevin McCarthy (@GOPLeader) November 19, 2022
Gingrich singled out Reps. Ilhan Omar (D-MN), Adam Schiff (D-CA), and Eric Swalwell (D-CA) for removal from their committees for various reasons, including an alleged affair with a Chinese spy, anti-Semitic and anti-Israel remarks, and pushing disinformation about Russia. If the GOP-led House is able to actually remove these so-called "targets" from their committees, it could be a clear statement the party is ready to protect American ideals and national security with whatever it takes.
Copyright 2022, ConservativeInsider.org