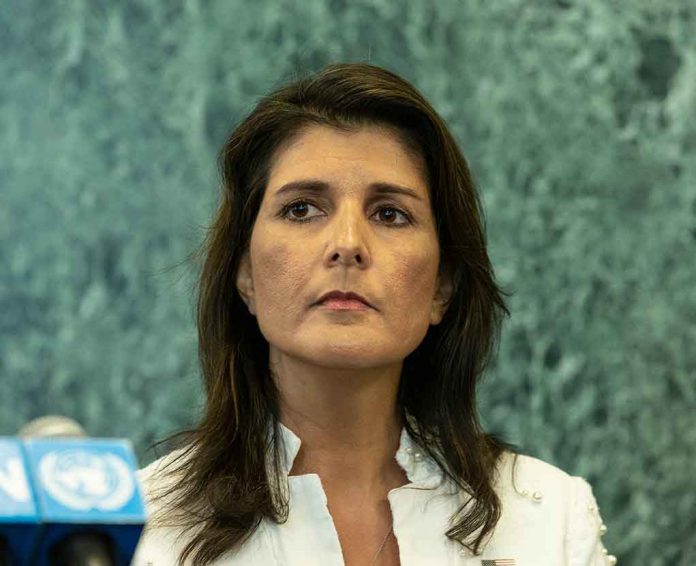 (ConservativeInsider.org) – One of the many criticisms President Joe Biden has faced since winning the White Houses in 2020 is his age. At 80-years-old, he's become the oldest person to serve as the commander-in-chief in United States history. However, now that he's announced he's running for a second term, many people, including Democrats, are concerned that, perhaps, his vitality will prove to be inadequate when it comes to discharging the duties of the office.
According to the Daily Wire, one such critic is former South Carolina Gov. Nikki Haley, who is currently running for the GOP nomination. Haley predicted on Wednesday that she did not believe Biden would live to see the end of his second term should he win reelection.
During an interview that aired on Fox News, Haley told "America Reports" hosts, Sandra Smith and John Roberts, that if you were casting a ballot for Joe Biden in 2024, you were really putting your faith and trust in Kamala Harris, as she will be the next in line to take over the highest office in the land should something happen to Biden.
She also went on to say that the chances of Biden turning 86-years-old is not something she feels is likely.
A report from Business Insider said that a memo from February from the White House physician says that Biden's health is stable, revealing that he's currently being treated for spinal arthritis, acid reflux, a heart issue known as atrial fibrillation, and high cholesterol.
Haley, who is herself 51, has been a major proponent for presidential candidates who are over the age of 75 taking mandatory mental competency tests. This would mean that former President Donald Trump would also need to submit to such an exam.
The Daily Wire noted that, according to the 25th Amendment of the Constitution, if Biden should end up, for whatever reason, not being able to finish half of his second term, Harris would only be allowed to finish out that term, run one time, and serve a single four-year term. If he did finish half, she could run for president twice.
Copyright 2023, ConservativeInsider.org