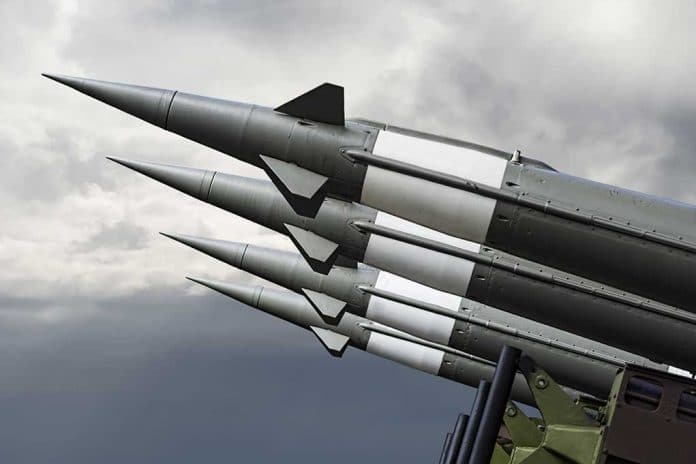 (ConservativeInsider.org) – North Korea kicked off 2022 by launching a hypersonic missile as part of its ever-growing desire to expand and improve its arsenal of deadly weapons. However, South Korea cast doubts over the capabilities of the missile after its January 5 launch. Likely in response to this criticism, North Korea conducted another missile test — one that's clearly a highly-developed hypersonic missile.
On Monday, January 10, South Korea first detected a hypersonic missile that North Korea launched from its Jagang Province into the ocean off its east coast. South Korea's Joint Chiefs of Staff acknowledged that this test was "more advanced" than the previous one. Initial analysis shows the missile traveled over 435 miles at 10 times the speed of sound.
Reuters was one of the first outlets to report the news:
North Korea appeared to test fire a ballistic missile that may be more capable than the 'hypersonic missile' it launched less than a week earlier, South Korea's military said, as Pyongyang pursues increasingly advanced weapons https://t.co/qSb9rkwLie

— Reuters (@Reuters) January 11, 2022
While these missiles currently cannot directly hit the United States and most of its allies, it's clearly a destabilizing force in the region. These difficult-to-track weapons pose an enormous threat to South Korea and any other country within range of its missiles. Between South Korea's upcoming elections in March and the Beijing Winter Olympics set to kick off in just a few weeks, tensions in the eastern region of the world are only getting higher as North Korea continues to show its strength.
Copyright 2022, ConservativeInsider.org